Making the switch to EHR software might sound like a big investment, and a lot of work, right? So how is that big investment going to pay off and help you increase your profits in the long run?
Believe it or not, there's a good chance that an EHR solution is going to help strengthen your relationships with your patients. There are so many benefits that come with EHR solutions that are good not only for you and your staff, but also for your patients. A lot of EHRs out there today give your patients access to education materials, provide new avenues of communication with you, allow them to maintain their own health information, and give them more time in your office to spend with you.
Building Your Patient Relationships with a Little Help from Your EHR Software
Access to Education Materials
This is a big one. EHR systems that utlize a patient portal to give your patients access to education materials, specifically for their condition, is going to be good not only for them, but for you too. You'll be spending less time on the phone with patients answering questions about prescriptions and treatment instructions. So not only will you and your patients be saving time, but easy access to those materials is going to help build their trust in you as a reliable source of health information.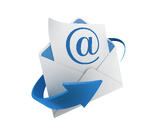 Anywhere, Anytime Communication
With a cloud-based EHR you're going to have access to your system and data from anywhere, on any device with an Internet connection. Which means, even when you're at home or out of the office you'll still be able to review patient records and communicate with your staff members or patients on any questions that might arise. Having another avenue of secure communication to answer your patient's questions as quickly as possible is going to help keep everyone happy.
Easier Access to their Own Health Information
EHR software that comes with a patient portal is going to give your patients online access to their own health information, and will make it easier for them to keep all of their information as up to date as possible, without wasting time while they're at their appointment.
Encouraging patient engagement with their own health information is also a big piece of The Meaningful Use Incentive Program. If you're using a certified EHR you're able to participate in Meaningful Use. Patients could view an OD's participation in the Incentive Program as a big plus, as it shows that the OD is truly invested in giving their patients the highest level of care. If you are participating, or if you're interested in participating, in The Meaningful Use Program some big changes were made this weekend that you should definitely know about!
More Face-to-Face Time
The right EHR solution is going to give you more face-to-face time in more ways than one. For starters, if your EHR system comes with a patient portal, as we mentioned earlier, your patients will be able to fill out questionnaires and update any personal information before they even step in your office. On top of that, if your EHR software is cloud-based and optimized for tablets you'll be able to easier hold conversations with patients during their appointments instead of having your back turned to them as you work off a desktop. And most importantly, the right EHR software should make your workflow more efficient, which in turn should result in the ability to get more patients in and out of your office each day.
Are you looking to purchase new EHR solution for your practice? Use our eBook to help make the buying process a little easier!