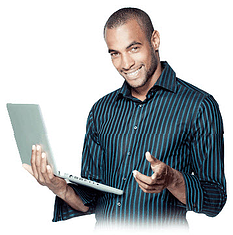 Efficiency is a common topic at VisionWeb because we are always trying to find or create solutions that will boost efficiency in the eyecare industry. But we think it's important to note that before a practice can find solutions to become more efficient, they have to know the areas within their practice that are inefficient. This is key because all practices are different and have unique needs. So a solution that may be great for one practice might be a giant flop for another. That is why you have to know the truth of your efficiency situation before you attempt to refine processes.
One easy place to start is by assessing your ordering and insurance processes. Gather the key people in your practice and work your way through the following exercising to see if you're making the grade when it comes to efficiency.
Test Your Practice's Efficiency
Ordering Flow Chart
Claim Filing Flow Chart
Then, work together to inventory and of the other processes that are currently in place. Here are a few questions that you can ask your staff to get the conversation going:
1. What do you feel, from a procedural standpoint, is holding you back?
2. What do you feel, from a procedural standpoint, is holding the practice back?
3. What daily process(es) do you think is is the biggest waste of time and resources?
4. What processes frustrate you and your colleagues in the office?
Once you get the dialogue going, you will know where to start in your quest for more optical practice efficiency. And you will ace the efficiency test in no time!