YYEEEEHHHAAAWWWW, PARTNER!!
It's time to circle the wagons because VisionWeb's Money Madness Sweepstakes is now LIVE! The Sweepstakes that rewards your practice for online ophthalmic product ordering through Visionweb is back at the rodeo! So saddle up and start placing your orders today!
Sweepstake's: March 11, 2012 - May 5, 2012
Grand Prize Drawing: May 7, 2012
Weekly Prize Drawings: Every Monday of the Sweepstake's
Alright, so listen up now, ya hear? Cause we've got even more prize opportunities this time around, and we wouldn't want you missin' out!
Step 1: Earn Entries for Your Practice!
Earn BASIC entries starting today for hitting weekly order goals, EXTRA entries for ordering multiple product types, and even DOUBLE your entries with the 'Frame Bonus'!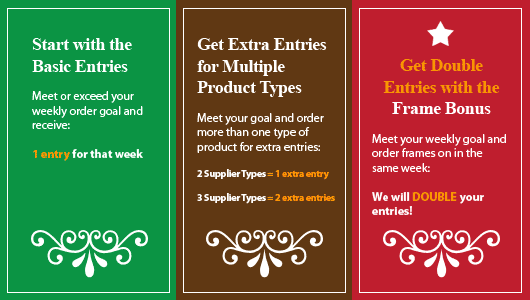 Step 2: Qualify for Weekly & Grand Prize Drawings!
Your earned entries give you the chance to win both the Grand Prize AND weekly prizes!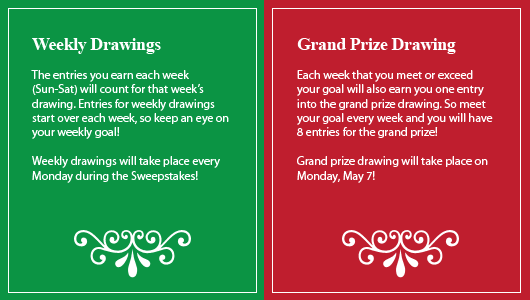 Step 3: Vote for Weekly Prize Packages!
Each week, VisionWeb will send an email to everyone enrolled in the Sweepstake's with the two Bonus Prize Packages that are up for grabs that week. Vote for the prize that you like the best! The prize package with the most votes will be awarded to the weekly winner that week, along with their $500 supplier credit.
Now about them prizes, partner!
In addition to the $500 supplier credit, weekly prizes includeeee...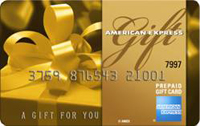 Grand Prize winner recieves:
$1,500 in Supplier Credit
and $1,500 AMERICAN EXPRESS® Gift Card
($3,000 Value)
Click here to see complete prize details.
Saddle up for Money Madness today!