You can always count on The Optical Vision Site for some great optical marketing resources and ideas! Check out their latest contest, just in time for July 4th!
From the OVS Blog:
We recently did a post about Made in America and realized that we have a lot of patriotic eyewear fans! With July 4th comping up we thought you could have some opti-fun and create your own over the top patriotic eyewear! So we had a party and got very patriotic using Wiley X glasses and a few embellishments, here is our favorite Wiley X patriotic creation from our party: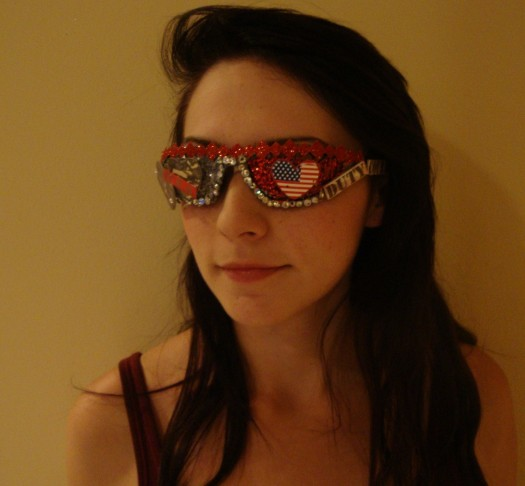 So have your own party with your optical staff, or you can even include your customers! Wiley X will provide a $100 Visa gift card to the best entry, and two runner-ups with get one free pair of Wiley X eyewear each!
"Wiley X is proud to be a US Veteran owned company, to provide products that protect our fighting men and women in the armed forces and to have many products Made in the USA," said Rob Maser, Commercial Sales Director. To win, send The Optical Vision Site your patriotic eyewear party pictures by June 26th. Winners will be announced July 1st, just in time for Independence Day!
All you need is a little creativity, some old glasses, and a few supplies to show us your patriotic creations! Please email your entries to theopticalvisionsite@gmail.com before June 26, 2012. Get Patriotic with Wiley X and win $100!!