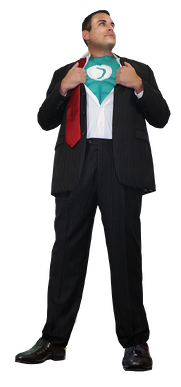 Three weeks into Money Madness and we're excited to say that we are making great progress and we thought we'd give you a little update. If you haven't enrolled in this installment of Money Madness, what are you waiting for? It's time to be the hero of your practice and win some great prizes by enrolling in our sweepstakes! Money Madness is our way of rewarding you for online ophthalmic product ordering through VisionWeb. If you've already placed an order through us this month, why not enroll in Money Madness while you're on Visionweb.com?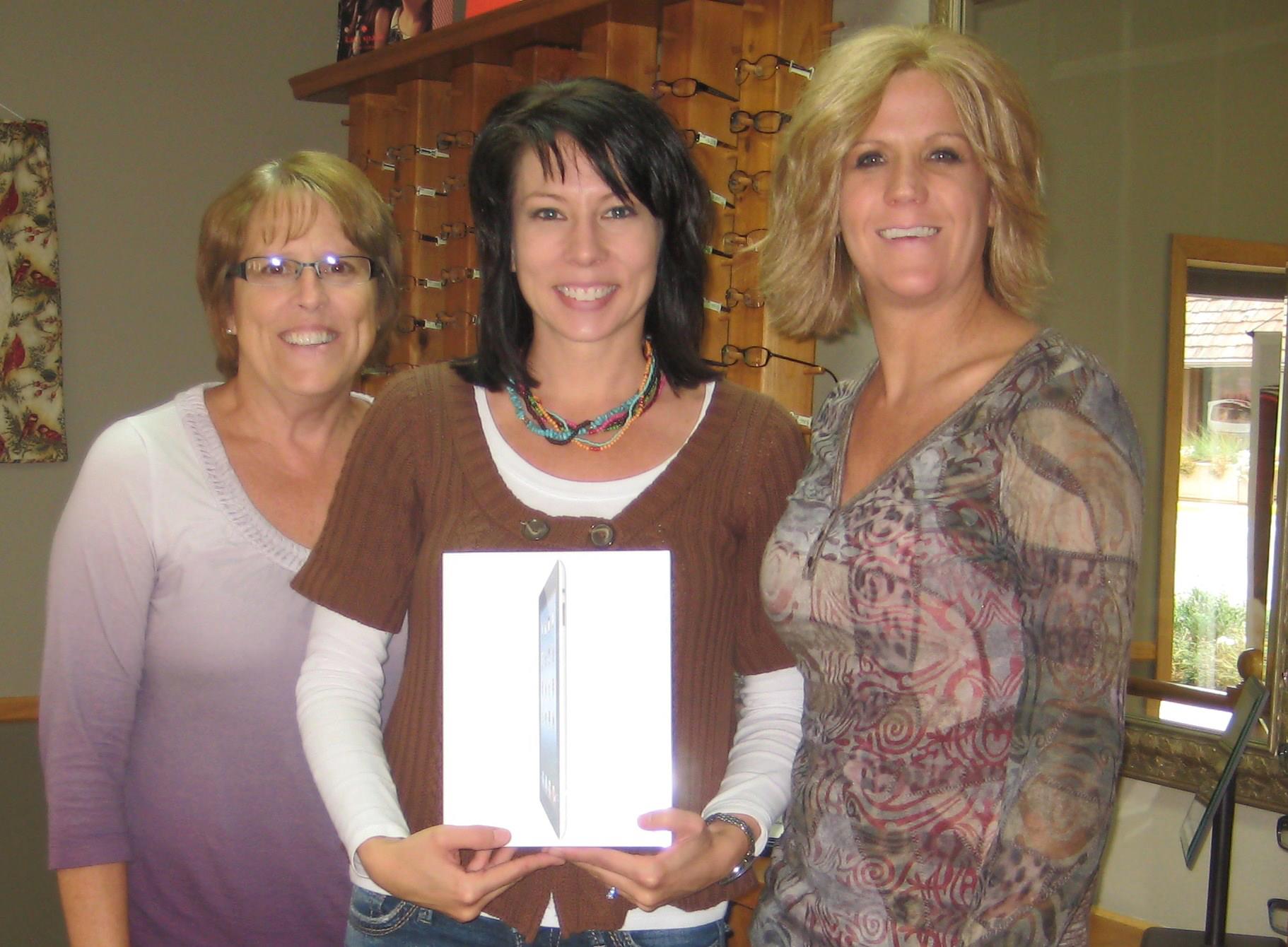 So far, we've given away three weekly prizes and two retina display iPads to our early registration winners, Eye Care Center of St Croix and Custom Eyes Vision Center. (Check out the happy staff at the Eye Care Center of St Croix with their new iPad!) Along with a $500 credit to one of the VisionWeb connected labs, the weekly winners walked away with a prize package worth $500.
Week 1: Better Vision Optometric Center won five $100 AMERICAN EXPRESS gift cards
Week 2: Clearfield Family Eyecare took home a Kindle Fire Package consisting of a Kindle Fire HD, a Kindle Fire case and $250 Amazon Gift Card
Week 3: Voss Vision was awarded a Samsung Galaxy Tab and $100 Best Buy Gift Card
Feeling just a little jealous of our winners? Fret not, the sweepstakes ends on November 10, which means there are still five more weekly prizes to giveaway. Not to mention that you get to vote on the prize package that you would most like to win. On top of a $500 supplier credit, bonus prize packages to vote on include: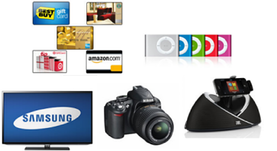 Five iPod shuffles® and Five iTunes® gift cards
A Nikon® D3 100 Digital SLR Camera
An iPod Touch® Classic with a JBL OnBeat Speaker Dock
A Samsung 37" 1080p LED HDTV
An Ultimate Gift Card Package which includes a $100 AMERICAN EXPRESS®, $100 Amazon®, $100 Starbucks®, $100 Best Buy® and $100 Target® gift cards
Let's not forget the grand prize of $1,500 in supplier credit and a $1,500 AMERICAN EXPRESS gift card! That's enough to thank everyone in your practice by throwing them a swanky party!
Did I get you excited to win some prizes for your practice? Here's what you need to do:
Enroll by following these easy steps:
Log in to your account at www.visionweb.com
Click on the "Money Madness" icon
Click the "Enter my practice "button
If you've already enrolled, great! The next step is to qualify for weekly and grand prize drawings by meeting your weekly ordering goals. There are also many ways to earn extra entries into the drawing to increase your chances of winning. For more details visit the "How to Play" section.
So, you've enrolled for Money Madness and even reached your goal for the week, what happens next? Well, keep your fingers crossed; the next weekly winner could be you! We are standing by our phones to notify winners every Monday. We also update our list of winners, so be sure to check the page every week as well.
Still reading this post? You should be enrolling in Money Madness now! Good luck!