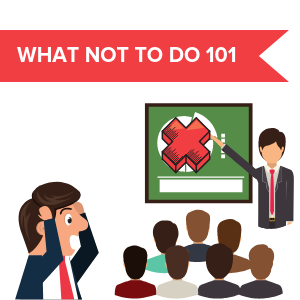 Failure in your optometry practice could encompass a multitude of events. Perhaps a marketing or advertising campaign you executed didn't bring in the patients or revenue you had hoped? Maybe you hired someone who ended up being the wrong fit, tried to host an event but couldn't pull it off logistically, or even failed at migrating to new software.
No matter what shape it comes in, usually your failure is shared among your staff. This is why we see a failed attempt as an opportunity to keep your staff growing towards the same goals and learning from your collective mistakes along the way.
See how we spin a not-so-great situation into a turning point for growth or success in your optical practice.
Read More