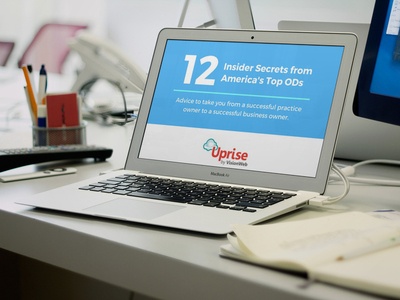 Running a successful optometric practice requires a wealth of knowledge. While years of hard work and quality education prepares ODs to care for the ocular health of their community and patients, many practice owners were never taught how to run a business effectively.
While there are business lessons that can be learned in a classroom, many business lessons can only be learned by first hand experience or from a mentor whose guidance can help budding ODs prepare for practice success.
Although many online communities bring ODs and eyecare professionals of varying experiences together, many ODs who need help may not know what questions to ask or what they need help with. That's why we created this eBook.
Read More