The Dispenser Notes feature is here for all VisionWeb ordering customers! This new feature will help make online optical ordering more efficient for your practice. The Dispenser Notes field is there for you to make notes about an order for internal use only in your practice. Any notes entered into this field will not be sent to the lab with your order. We know there are times when you need to make a special note for yourself about an order you place, so our team set out to make it happen!
Using the New Dispenser Notes Field
From the ordering screen you will now see the new field for Dispenser Notes. Add any message that you need to include for yourself about the order. Remember, this message is only for use in your practice and will not be sent to the lab with the order.

Once you've submitted and order, you can go to the order status screen of the Track Orders section and select the order you'd like to track. Within the window of the selected order you'll be able to see any Dispenser Notes that were added at the bottom of the screen.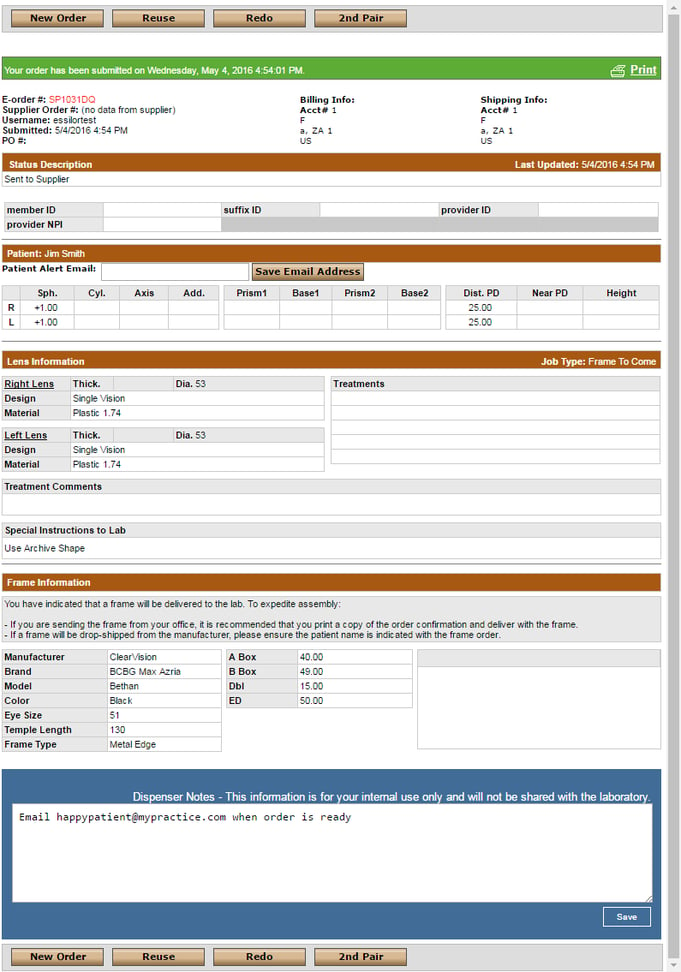 We hope this added functionality makes your ordering experience even better!