When you place orders on VisionWeb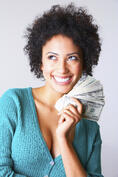 , you maintain your pricing relationships and buying group discounts with your suppliers. Because we don't interefere with your pricing relationships, billing continues directly from your suppliers.
VisionWeb's free online ordering service makes it easier to manage eyecare product ordering than ever before. We work with hundreds of suppliers, so you experience the benefits of online ordering while still doing business with the suppliers you know and trust.
You can be comfortable knowing that, with VisionWeb, your pricing remains consistent and you are getting more value for your practice with online ordering.