It can be difficult to focus on the big picture when your day-to-day requires a great deal of problem-solving, scheduling, and patient care. However, making sure your practice is growing towards long-term and short-term goals is essential for a thriving, long-lasting business.
We created this hands-on guide to developing a five year plan for your practice that you can't find anywhere else. Keep scrolling to see what free advice and printables you'll get with VisionWeb's 5 Year Plan for ODs.
Prepare Your Practice for 2020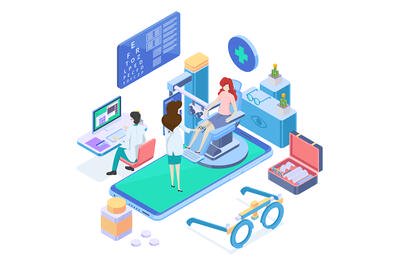 As the eyecare industry adapts to patient needs, so should your practice. It's helpful to have a vision for where your career, team, and overall practice should be in 5 years time. Creating a financial plan and goals, predicting practice performance, and adapting your tools is the beginning of setting your practice up for success.
Our latest resource includes actionable advice for the following:
8 step business plan
Optical metrics to measure (with formulas)
Developing an organizational chart
Essential insurance & performance reports
Choosing the right tools & technology
Check out our 5 Year Plan for Optometrists page online to access our free printable charts, templates, and informative videos.