We understand with everything else going on in your office, marketing your eyecare practice may not be at the top of your priority list. But marketing can help bring in new patients and build your reputation in the community, not to mention helping you stand out in a competitive market. We've talked about the importance of using social media platforms, but what are some other tactics you can use to get the word out?
Here are 3 easy ways to market your practice - and best of all, you don't need to be a marketing expert to implement these.
Market Your Practice like a Pro with These 3 Methods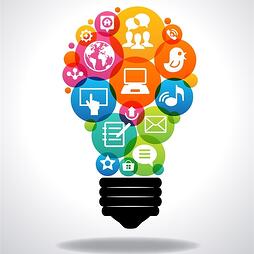 1. Get Involved
Maintaining a good relationship with your community is a great way to earn new business through word of mouth. Sponsoring local events such as a 5k run, hosting educational classes at schools, or even a baseball tournament are all cost effective ways to get your name out into the community. Plus, it gives the added benefit that you are perceived as involved in the well-being of the people around you.
Tip: We suggest that if you and your staff volunteer at an event, wear matching shirts with your practice's logo and phone number or website printed on them. You want to make it as easy as possible for people find and contact you.
2. Show Personality
Marketing your practice may be a necessary tactic, but that doesn't mean it needs to be a tedious one! If you aren't excited about what you are talking about, neither will your audience be. So when you post updates to social media sites, or write new copy for your website, don't be afraid to let your brand personality come through. Having some fun and being personable and approachable doesn't mean you aren't also professional.
Tip: Show your audience that you are "real" people – you will find that people are more likely to connect and engage with you when you show some personality in your marketing. If you aren't sure how to do this, check out how companies outside of your industry are incorporating personality into their marketing.
3. Don't Limit Yourself
Don't get stuck relying on only one kind of marketing strategy to promote your brand and practice. Just because you really want to send out flyers, or sponsor a local sports league doesn't mean that's the only thing you should do. Incorporating social media, email campaigns, traditional mail campaigns, and website updates to your tactics list can help you reach the attention of a larger audience.
Tip: While it's a good idea to try out different media types, don't feel like you have to always do everything. See what works for your practice – if sending out an email every week gets you the best results then don't feel like you can't abandon any other marketing tactic. It's all about testing what works and what doesn't and how things change over time.
Want more optical marketing tips and strategies? Subscribe to the blog!