We recently announced the launch of Uprise Essentials and Uprise Pro - two different tier levels of our practice management and EHR software. Not all eyecare practices are the same, and the needs of one could vary vastly from the needs of another when it comes to software solutions. That's why we wanted to give you the option to select the package that works best for you. Today, we want to look at three different practice types that we think are a good fit for Uprise Essentials, the more basic software package.
Is Uprise Essentials a Good Fit for Your Eyecare Practice?
Cold Start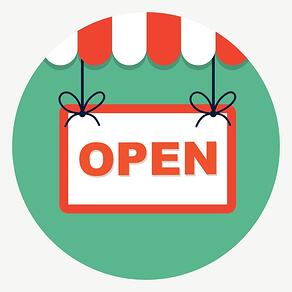 If you're opening up a cold start practice, we know the bootstraps are going to be a little tight, but in order to get your practice and workflow off on the right foot you need to equip yourself with technology solutions that can help you do that. You don't want to select a practice management and EHR solution that will take your new, modern practice back in time. Uprise Essentials is built on the same practice management and EHR foundation as Uprise Pro, but comes with fewer embedded tools that make the solution more affordable for a new practice. The system is cloud-based so you don't have to worry about maintaining servers in the office, is tablet-friendly, and frequent updates are released monthly to make sure you have the best system to run in your office.
Want to take a peek for yourself? Watch this doctor-to-doctor demo.
New to EHR
If your practice is new to EHR software it can be a big change for your entire office. So, finding a software vendor with a simple implementation and solid training plan will help you and your practice adjust. On top of a good training plan, Essentials is intuitive to use and was designed by ODs to help make the transition from paper to electronic even easier. Maybe you're getting ready to sell your practice and want to equip the office with tools that will make it more appealing to a potential buyer.
Check out a few more reasons why it's time for your practice to make the switch to EHR.
Retail or Corporate
In a retail setting your EHR software is an important part of the patient experience, and your workflow shouldn't have to change just because your software does. With Essentials, exam documentation is quick and easy with minimal clicks. You can also integrate a point-of-sale solution with the EHR to make processing payments quick and cohesive.
Want to learn more about Uprise Essentials? Schedule some time to talk with our team.