For those of you who are unfamiliar with the show or the term "catfish", a catfish refers to someone who uses a false identity online, most commonly through social media or dating apps, to create relationships. As you can probably guess, most catfishes "bait" their victims by using an attractive profile picture.
How does being catfished relate to buying a cloud-based EHR software? There are two types of cloud systems out in the industry: cloud-based and cloud-hosted. And if you're unaware of the differences, you might be catfished by a cloud-hosted system when you think you're purchasing a cloud-based EHR. Here's how you can tell the difference between a catfish and the real deal:
Cloud-Based vs. Cloud-Hosted EHR Software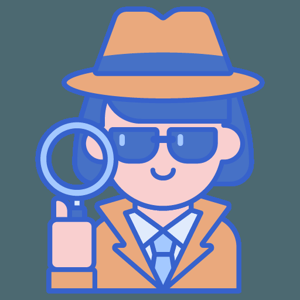 Cloud-hosted systems can make themselves sound like a cloud-based system with misleading marketing. The word cloud can simply be a bait. We've come up with three of the most common claims that cloud-hosted software vendors may say to make you think you're getting the real thing. Whenever you hear such claims, make sure you dig deeper to determine if they are who they say they are!
There is no set-up required
Although cloud-hosted systems require less set up compared to a client-server system, you might still be required to install the system in your computer. With cloud-hosted systems, you don't have to deal with setting up and maintaining servers, but you might have to install the actual software on every device you use in your practice. And some systems have very specific hardware requirements which might require you to get new computers instead of giving you the flexibility of using what you have. Cloud-based systems only require you to enter in the URL of the system into a browser, just like how you'd enter www.gmail.com to access your email. Using your EHR software should be that easy.
You can access your EHR anywhere
Your cloud-hosted vendor might say "yes", but don't just take their word for it. Technically, accessing your system anywhere from cloud-hosted software is possible, but not without the hassle of setting up a VPN connection. True cloud-based systems will work on any device that supports a browser, typically on all tablets and desktops. Most cloud-hosted systems can only be on the device that it's installed on and will require you to set up a connection with that device to use it remotely.
Upgrades happen automatically
The promise of automatic upgrades is another common false claim. Remember the part about individual installation of cloud-hosted software? The same thing applies to getting updates. To get updates or upgrades, you might have to get them manually by re-installing the new version of the software.
Check out Uprise – we promise you, it's the real deal. We are a 100% true cloud-based practice management and EHR solution.