Being able to file claims online - either through the insurance companies's websites or through a clearinghouse that connects with various insurance companies - has for sure helped you reduce your billing problems and be more efficient. But let's face it, no system is flawless and electronic billing problems are still hurting your practice. In fact, it interrupts claim processing and you end up not getting paid for your services. You losing money?! No kidding, that's the last thing we want! That's why we have gathered the main causes of these problems and identified the best ways to avoid/solve them for you. Here's what you should know: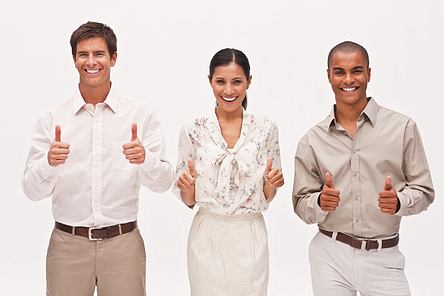 Make the Necessary Changes to Meet New Standards
As you know, the HIPAA standards for submitting claims electronically have changed. The last update was last January and the standards changed from the HIPAA 4010 to the 5010. Keeping up with those changes may not be easy. And we know that electronic claims is not the only thing you have in mind, but you have to make sure that your practice management system meets any new requirement. Otherwise, claims will be rejected and you will have to re-file them, risking making errors and not getting paid for your claims. When such a change occurs, get information to install the necessary upgrades as soon as possible.
Commit to a Clearinghouse
Basically, you have two options when it comes to filling claims electronically: you can either do it through the insurance companies' websites (when the option is available) or through a clearinghouse that connects various insurance companies. To be honest, committing to a clearinghouse is the best way to remedy your electronic billing problems. Most of the time, claims are denied because of duplicates, misspelling, or errors in general. A clearinghouse will provide you with services that check errors almost instantly and let you know when a claim is rejected, so you can re-file it right away.
But don't rush committing to one without reading this blog post:Don't Commit To A Medical Claims Clearinghouse Before Reading This
Set up a Claim Denial Management Program
We know what you are going to say "oh another management program… I already have one". Don't be mistaken. A claims denial management program and a practice management program are two different things. A claims denial management program is a system that helps you figure out why your claims were turned down and also allows you to resubmit them. It can be either computerized (Excel spreadsheet) or on paper and consist of a list of the following: the reason a claim was denied, the name of the insurer, the type of plan. That way, you'll be able to kill two birds with one stone. In fact, you will know the main reasons for denials, but also know who took care of it and help your staff members learn from their mistakes.
Check Information or Resources
Unlike what you may think, you're not the only one experiencing billing problems! And what better way to solve or avoid problems than by learning from others?! Now, on the Internet you can find blogs, resources about anything and we have found a very interesting one. The American Medical Association through the "Heal the Claims Process"campaign provides you with a bunch of tools depending on the problem you encounter.
If this blog doesn't turn out to be a mine of information for you, you should have a look at the Ophthalmology/Optometry Billing Guide! This guide is released by the National Health Information Center, a health information referral service and you can either read it online or print the e-book. Convenient, easy to understand, and lots of details - this is going to be your new bedside book!
We think that you can really benefit from those tools, but we are sure you know other ones that we can add. If so, please post a comment, we would love to hear about your experience!