We're excited to announce a whole new look to VisionWeb's website and blog! We've been working really hard on rebranding VisionWeb and we are glad that we finally get to make our big reveal! Hop on over to VisionWeb.com and you'll notice more than just a logo makeover. We've refreshed the site to make it more updated and user-friendly to help you find all the information you need about our optical dispensing and claim management solutions!
So, What's New with VisionWeb's Optical Dispensing Solutions Login?
There will be a new way to login to your VisionWeb account. Instead of logging in directly on our homepage, you'll find a red 'Login' button on the top right hand corner of the homepage, which will bring you to a new login page.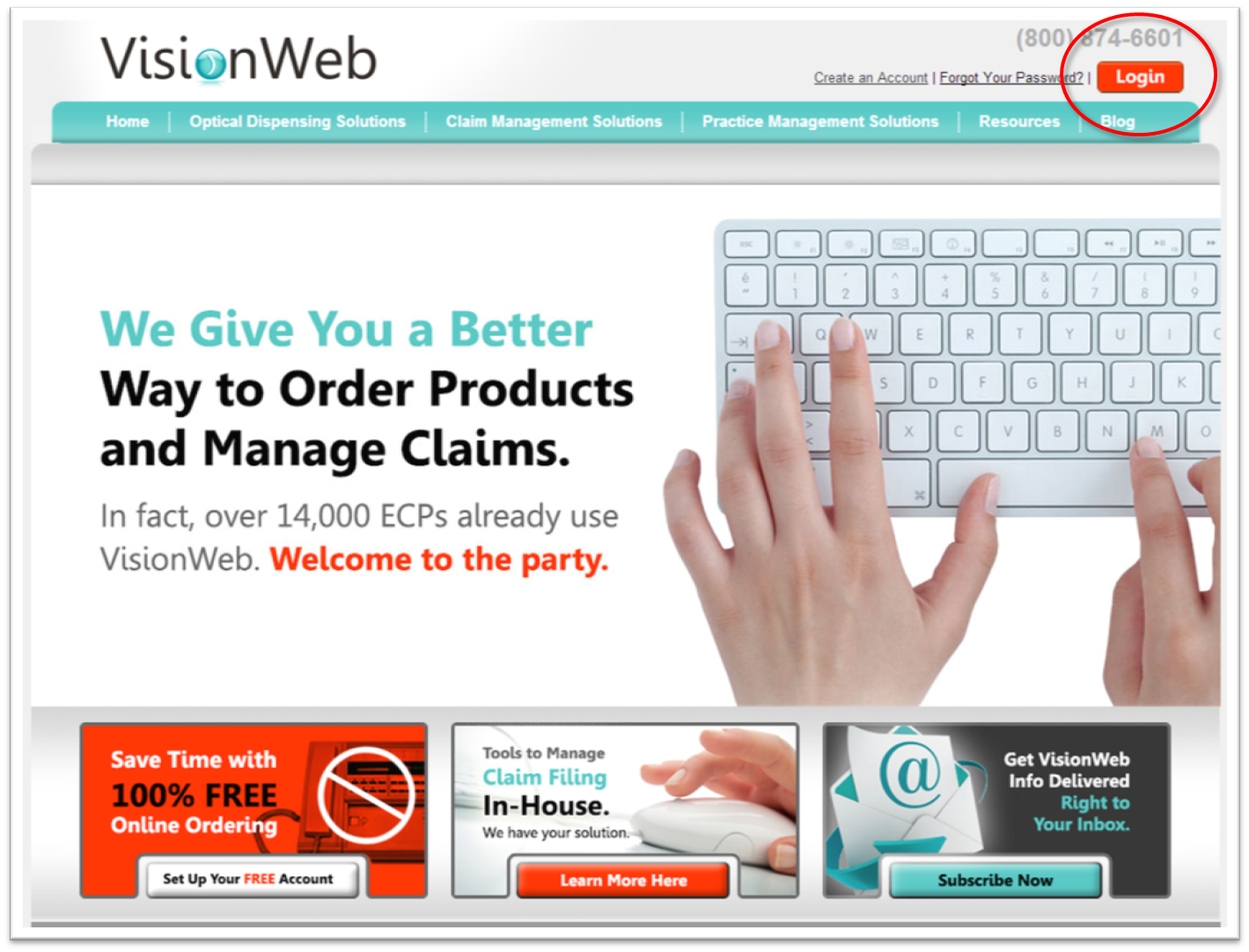 Other exciting new features of the site include:
Prioritized Top Navigation: The most important information, including solutions and resources for ECPs are featured in the top navigation bar. Additional information such as FAQs and Press details about our optical dispensing solutions can be found in the footer of the site.
Trail Navigation: On the top left hand corner of each page, you'll notice the trail of pages you visited that led you to the current page. This enables you to see where you are on the site, and how to get back to the pages you were on before.
Resources Section: This new section contains a catalog of eBooks, videos, and user guides on VisionWeb's optical dispensing solutions that are free to download.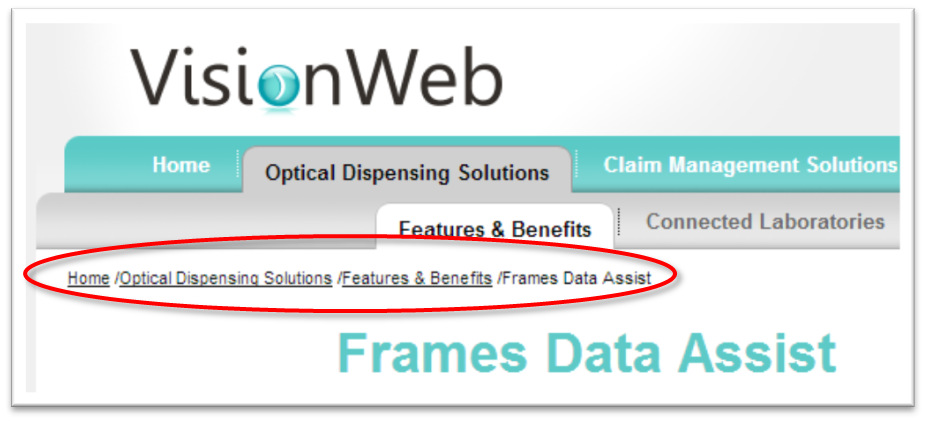 What's not Changing?
VisionWeb will continue to provide you with a better way to order ophthalmic products and manage claims through our optical dispensing and claim management solutions. Product ordering through VisionWeb will remain free. And nothing about our optical dispensing or claim management solutions will be changing for our users, we just thought it was time for a new look! We hope you'll love it as much as we do!