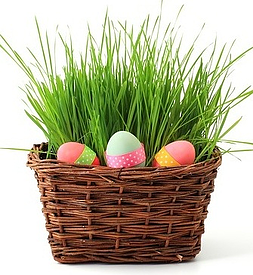 You, Your Eyecare Easter Egg Basket, and Your Free Online Spectacle Lens Ordering Service!
Waking up on Easter morning is always exciting as a kid. Whether you're running around the house in search of your own Easter basket, or at the park participating in a community Easter egg hunt. But now that you're all grown up, you probably don't have an Easter basket to look forward to this year. So we decided to put together an Easter treat for you; your very own Eyecare Easter Egg Basket. Who knows what it could have in store for your practice this year!
Chocolate Covered Ordering Solution
It's Easter morning and your basket has arrived! And inside you find three candy eggs. The first egg is a chocolate-covered optical dispensing solution. You will be able to save time and money with this free online spectacle lens ordering service that allows you to connect with over 400 laboratories in one convenient location. This online connection will get rid of all the huss and fuss of placing your product orders via the phone or fax. And you quickly learn that this optical dispensing solution offers several other benefits to your practice including:
Ability to monitor the status and track all orders

Practice management integrations with optician management software
Automatic error checking features

Ability to save orders to pending

Upload trace files
Frames Data Assist connection
Orders received 1-2 days quicker than phone or fax orders
Caramel Filled Mobile App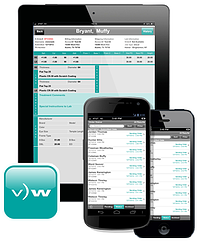 You anxiously open your second Easter egg and find a caramel stuffed VisionWeb Mobile App! The VisionWeb Mobile App is free and can be used on Apple or Android devices. This egg-hilerating App is the definition of convenience at your fingertips. All you need to do is log in with your existing VisionWeb username and password and your orders will be displayed! Whether you're in the office or skipping town, with the VisionWeb App you can:
Review pending orders

Monitor status of orders in process at the lab

Access archived orders

Navigate orders with convenient search and filter options
Candy Coated Resources
Inside of the final egg in your basket you find a bag full of candy coated resources. These resources will give you exactly what you need to maximize your practice efficiency and make life a little bit easier! Take a look at our library of eye care eBooks that are full of ways to make your practice an efficiency powerhouse! Do you need to train new staff members or just need to brush up on how VisionWeb's services work? You now have instant access to training demos and webinars, along with step by step instructions on how to place orders on VisionWeb. Looking for quick tips and updates? Get access to The VisionWeb Blog and Newsletters. Whatever you want is right at your fingertips!
Now that you've gotten your Eyecare Practice Easter Basket, hop on over and discover what VisionWeb has to offer!