With the transition to ICD-10 codes taking the whole healthcare industry by storm, many practices have already started to get their coding teams up to date with the latest electronic claim filing training. On October 1, 2014, practices covered by HIPAA will have to be compliant with ICD-10 used to report medical diagnosis and inpatient procedures.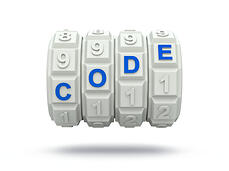 The current ICD-9 is 30 years old, has outdated terms, and is inconsistent with current medical practice. This also means that the ways that ICD-9 has been used hasn't changed since the 70's! This is a big change that will affect practices big or small and even though the compliance date is a year away, you and your staff should have a preparation plan in place. We've compiled some tips to help get you started.
1. Establish an Implementation Plan
In your implementation plan, you should include a timeline that identifies tasks you wish to accomplish within a certain due date, such as this one that the CMS created for small to medium practices. Important factors to include in your plan are budget, training, available resources, and communication.
2. Communicate with Your Practice and Vendors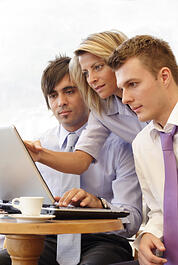 This is a change that will affect everyone in your practice, so get everyone in the practice on board with your plans, especially departments that handle claims directly, from front-end staff who verify patient eligibility to back-end staff who file and process the claims. On top of claims, you will also need to review how the codes will affect clinical documentation and EHR templates.
You are also going to be working very closely with your practice management vendor, billing service provider or clearinghouse, and payers, so get in touch with them as soon as possible to review your plans and contracts and see how you they can assist you. Here are some questions you should ask your vendor:
What are the costs involved with the change?
Are upgrades covered in the existing contract?
Will customer support and training be provided?
Practice management systems must be able to accommodate both ICD-9 and ICD-10 codes until all transactions made before October 1, 2014 have been processed and completed. So does the system have a plan in place to accommodate both codes before the compliance date?
3. Test the New Process
Think about your current workflow and your claim filing process and see which involve ICD-10 codes. Start testing the new process within your practice with your billing service and then with your payers. It might help to develop a testing plan that outlines scheduled testing with payers as well as dates for when the tests should be completed. Coders should have approximately 9 months of practice in dual coding.
4. Plan for an Emergency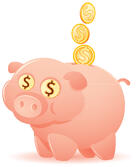 Look into your implementation plan and review your budget. You should have set aside costs for software upgrades, new licensing costs, additional hardware purchases, and training costs. But on top of that, it is always safe have an emergency fund to cover unexpected costs from your vendors or possible reimbursement delays.
ICD-9 limits the number of new codes that can be created and many ICD-9 categories are already full. Change can sometimes be terrifying, but in this case, it is necessary and better in the long run. And if you are ever in doubt, never be shy to ask for assistance. Professional advice about the ICD-10 transition is made available on the CMS website. There is a library of official resources to help you prepare for the change, or you can also seek industry groups and state associations for advice from colleagues in the eyecare industry.
Helpful articles from the CMS site to look out for include:
Want updates on the latest industry trends like these? Subscribe to the VisionWeb blog to get helpful information delivered right to your inbox.