February is almost over and spring is just around the corner. That means spring break for all the kids in school and more parents flowing into your office for the week to get their children's eyes checked. The last thing you need during busy times like this, is wasting time visiting multiple sites to manage your claims, or worse, your claims getting rejected because of small errors you oversaw. In order to boost your practice's effiency and make it through the busy spring break month, we want to count all the ways you will fall in love with electronic claim filing.
Why You Should Adopt Electronic Claim Filing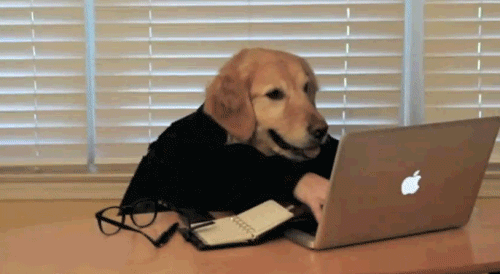 Saved Time and Costs
Printing and faxing claims to different insurance companies can be a downright waste of time. Even visiting multiple sites to submit all of your claims can be a time suck. Being able to track and manage all of your submitted claims online rather than picking up the phone and having to call and check on claim status is going to save you and your staff a lot of time and trouble. An online clearinghouse solution gives you one place to manage all of your claims and access your files from the past 7 years.
Increased Accuracy
With a practice management system, you won't have to worry about the redundancy of entering data more than once. Entering the same data twice is not only inefficient but gives more space for human errors. Integrating our claims management solution with your practice management system allows you to upload batch claims from your system. And, reports are updated constantly throughout the submission process. You will know within hours if your claim has been accepted to process or if there is an error. Electronic claim processing allows less errors and faster claim payments, which means quicker reimbursements for you.
Easier ERA Management
Managing your accounts receivables can be a waste of paper and and time when you have to sit for hours and manually post EOBs. Let's not forget that the chances of human error are higher through manual effort. Remittance information delivered to you electronically is easier to manage than stacks of paper. You'll love ERA because it will help you balance remits easier with online payment visibility, find out about payments sooner, reconcile accounts faster, and identify problems earlier. Because ERA is managed online you'll also have dynamic search and sort options to easily find exactly what you're looking for.
Comprehensive Reports
Because you agreed to consolidate your claim filing in one place, you'll be rewarded with detailed reports and analytics in just a click of a mouse. Log in and see for yourself! Keeping up with reporting and analytics are a very important step in the lifecycle of a claim. This is where you'll catch any hiccups that need to be resolved before a claim gets rejected.
Dedicated Support System
If you decide to use VisionWeb's claim management solution, you and your staff will have access to in-person and recorded training sessions, plus on-going support throughout the life of your account. And, you'll get a dedicated consultant during the implementation process of switching to electronic claims! So no need to worry about having to figure out the system all by yourself, we have a support system that promises to be by your side.
Want to learn more about how electronic claim filing can help you? Check out this Ebook, The Electronic Claim Filing Playbook!