It's been just over one month since the transition to ICD-10 hit practices. So how are things going? Well, for the most part, surprisingly good! Vendors were ready, doctors were ready, claims appear to be clean, rejection rates have been low, and coding corrections have been under control.
While the switch to over 68,000 codes from just 13,000 codes with ICD-9 sounded daunting, it seems the delay worked well in getting everyone prepared for the switch. We sat down with our Insurance Claims Manager, Shane Shepherd, and asked him how he thought the switch has been going for the eyecare industry.
Claim Management: A Quick Look at the Transition to ICD-10

Q: Overall, how would you say the switch is going?
Shane: Better than expected! There are serveral positive trends, regarding claim submissions since the switch. We haven't had to field an inordinate amount of questions from our customers, and the confusion and angst surrounding the subject is quickly dissipating. The anticipated spike in denials hasn't materialized either, which is the biggest indication that the hysteria surrounding ICD-10 was a bit overstated.
Q: What roadblocks, if any, have you noticed?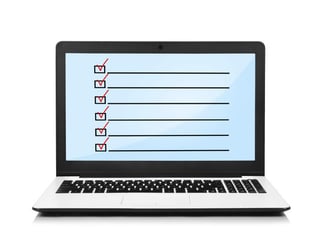 Shane: There have been a few claims that were sent with ICD-10 codes from dates of service prior to ICD-10 being implemented. There was also a little confusion about the Date of Service vs. Submission Date. It doesn't matter when you send a claim, only that the ICD code corresponds to the Date of Service. But again, very few issues have come up.
Q: What can practices do now to catch up if they need to?
Shane: The easiest way to catch up, and keep up with ICD-10 is by using an intelligent EHR that has the codes built into the system, and utilizing a clearinghouse to effectively manage your claims.
Q: What should practices be doing if they are seeing rejected claims?
Shane: Look for a trend. Analyze the payer and the rejection code to determine what is causing the rejection and the scope of the problem. Next, look to identify the procedure codes affected. Keep drilling down until you hit pay dirt. If you don't have the ability to drill down effectively, it's time to reassess your processes.
Q: Is there a way for practices to monitor metrics that can show if and why their claims are being denied?
Shane: If you're taking advantage of a clearninghouse to manage your claims, they should be able to offer reporting and analytics that can help you pin down your denials. Or, if you're struggling to keep up with your claims you could consider a revenue cycle management product to help you get your claims under control.
Q: Is there a "most common" reason for claims getting denied since the switch to ICD-10?
Shane: Nationally, rejection rates have gone up by 1-2%. So for every 100 claims, the average practice has 1-2 additional denials. Our VisionWeb insurance customers have actually seen a reduction in denials since the transition. The rejected code that had the most occurences last month is PR109. Which is claim not covered by the payer/contractor. Though, I don't believe that is any reflection of ICD-10.
If you're looking to get on top of your claims, download our latest eBook, Top 7 Reasons for Denied Claims.