If you're the manager of your practice's billing cycle and claim filing process we know it can be a whirlwind to keep your head wrapped around every last claim filed in your practice. That's why you need a claim filing solution that gives you quick access to reports that make it easier to manage and keep a pulse on all of your claims. But, we have even noticed that a lot of people who are using this type of claim filing solution aren't taking advantage of the benefits that come with regularly monitoring key reports.
Reports enable you to have definite knowledge of claim statuses within a defined period of time. If a claim rejects at the front door of the clearinghouse, the reports will make this clear and it will reduce the need to pick up the phone and call about claim status.
Today, we want to talk about a few of the reports within our claim management solution that our customers should always be looking at. If you aren't using a system that gives you access to this information a claim management solution might be what you need.
2 Important Claim Management Reporting Tools Every Biller Should Monitor
Batch and Claim Level Rejection Report (RPT-05)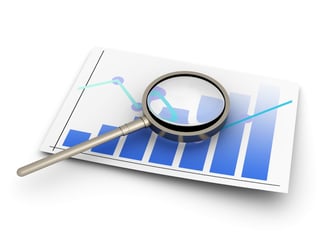 Users of VisionWeb's claim management solution will have access to this report within 48 hours of a file that is submitted into the system. This report contains rejected batches and claims listed with detailed error explanations. Viewing this report will help you prevent "lost" claims, and the report can be reviewed and worked after each file transmission.
Claims that are listed as rejected are not forwarded to the payers for processing, and the rejected claims must be corrected and resubmitted for processing. In order for the report to generate, all claims contained within the submitter's file need to be processed and contain status record information. Information is sorted by customer and then by patient.
One last thing to keep in mind is if you open any claim confirmation report and you're not yet ready to work the claim it can be easy to forget to go back to it because you aren't able to mark the report as unread.
Rejected Unworked Claims
Another way to catch any unworked rejections is to use the search field in your reporting and analytics tool. Visiting this area daily to search for rejected unworked claims will help you catch anything that maybe have fallen through the cracks.
If your claims management process consists of you submitting claims but never going back to check on their status you could definitely be missing out on a lot of reimbursements from rejected claims. Clean up your process today and start using a solution that will make it easy.