In a small optometric practice it can be challenging to manage your staff's vacation time and sick days, especially if everyone on the team is the only person responsible for specific duties. This can put your processes and workflow in jeopardy if an employee up and quits or is out sick for a few days.
Once you have a consistent team that is comfortable in their roles, cross training the team can help you avoid holes in your day-to-day when an employee is out, and allows you to create more flexible schedules for your team.
Build an Adaptable Team of Staff with Cross Training
Patients Will See a Difference
When you have a team in your office that is more knowledgeable throughout a patient's entire appointment they will be able to better understand and answer patient questions. Your staff will do less running around trying to find someone who can answer specific questions. Plus, your patients will notice a difference interacting with an entire team that is highly competent and will feel like they are receiving higher quality care.
Teamwork Will Reach an All-Time High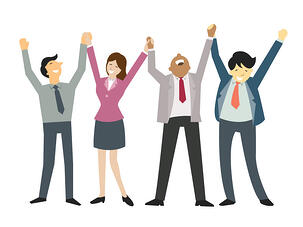 In order to get started with cross training in your practice, you're going to need a team who is willing to work together to help get each other trained in new areas. Having your team train each other will help boost collaboration and teamwork within the practice. Your staff will get to know each other better and gain more respect and understanding for each other's work throughout a patient visit. This should help give everyone on your team a better view of the big picture of what leads to success for your practice.
Secure The Future of Your Practice
If you've built your practice from the ground up, ensuring long term success is important and close to your heart. Cross training employees allows you to have multiple team members that can step up and cover a variety of responsibilities when needed. It also makes it easier to set up your team for future growth and career development. Adding variety to a job that can be monotonous will help each of your employees stay more engaged and happy in their current role.
A Few Tips to Get Started with Cross Training in Your Office:
Review your processes and identify which tasks can be taken on by others
Identify who on your team has the skills and desire to take on new tasks
Come up with a cross training plan and realistic expectations for the team
Set training schedules during times with slower workloads
Test your training by role playing patient encounters with team members once they have learned a new role or task
Get feedback from your team to determine what's working and what you should change in the future
Create a supportive practice environment so your team knows everyone is responsible for successes and failures
Our staff management ebook can help you even more. Read it today.