Visiting Uprise clients can be informative for product improvements, but also we sometimes receive an exclusive perspective on industry changes. We recently chatted with Dr. Kim Castleberry and his wonderful team at Plano Eye Associates.
Ever since the early days of opening his own practice, Dr. Castleberry has been so excited about leveraging technology for competitive advantages. His practice is packed with patients from open to close, so his investments in technology are mainly to keeping his patients happy.
This post reveals how Dr. Castleberry is adopting and driving innovation in the eye care industry.
How Technology Helps Save Lives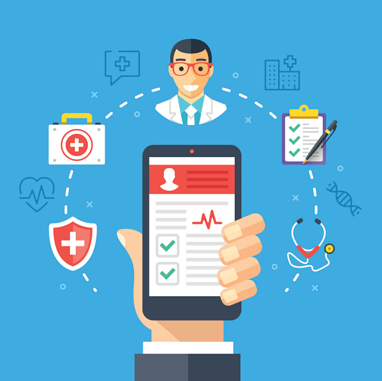 For some ODs, adding new technology to an optometric practice can be met with resistance and uncertainty. But, for Dr. Castleberry, he welcomes the opportunity to use new technology to advance his practice and the level of care he delivers to his patient's. He's looking forward to the development of eyeglasses and lenses that measure a patient's vitals or medical tools that allow employees with less training to accomplish more complicated tasks, such as smart stethoscopes or retinal photography for diabetes.
Dr. Castleberry believes that technological advancement is the key to holistic healthcare and eyecare. If you want to expand the scope of your practice, use the right instruments to get the full picture of your patient's health. That's why he stocks his practice with updated optomaps, OCT, digital refraction, and more. It's also another reason he loves that Uprise EHR and PM is in the true cloud. There's not a week that goes by that he doesn't use the ePrescribe and other crucial features remotely to better serve his patients even when he's not physically in the office.
Overall, Dr. Castleberry encourages his colleagues and new grads to think big when it comes to enacting change in their technology, tools, and practice. Next time you attend a show, make sure you set aside time to see what's new. You'll be amazed at the technology you can deploy in your practice that your patients will love.
---
Hear more advice from other ODs like yourself in our free ebook below.
Editor's Note: This post was originally published on September 2017. It has been updated for relevance and richness of content on December 2019.