For those optometry practices that are interested in setting up telemedicine, there aren't many guides or case studies out there to learn from. Like shopping for any new software or tools, implementing a telemedicine takes research, software demonstrations, change management techniques, staff education, and patience.
Our friends at Review of Optometric Business combined the knowledge of the multiple optometrists, industry professionals, and educators in their network to develop this special report on Telemedicine: The Time For Optometry is Now as a follow-up for their webinar series last month.
Read on to see what is included in the report. Download the report here.
Telemedicine: The Time for Optometry is Now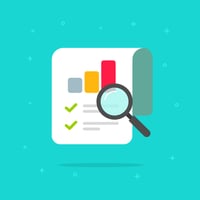 Pertinent information that you need to know about the telehealth landscape as an optometrist can be found in this report. It goes over how COVID-19 disrupted the eyecare industry, the actions ODs took, and how to progress your practice forward successfully.
Here are the topics covered in the special report:
What's the New Normal

Telehealth vs. Telemedicine vs. Teleoptometry

How the American Telemedicine Association Focuses on Ocular Telehealth

How to Get Paid for Telemedicine

Finding the Right Telemedicine Platform

Telemedicine Technologies

Glossary
Download the full special report here.