We all know how challenging it can be to run a busy practice and you may be convinced that the most logical idea is to continue running it the only way you know how. Training your staff and learning new processes can be hard to find time for. Even if that means retyping a patient's order into your practice management system, or wasting time calling a lab to check on an order's status, your way is the best way. But in all reality, that may not be true.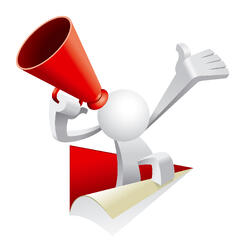 Simply sticking to "what works" is not always the best plan of action. There are several important features that online ordering services can offer that you may not be taking full advantage of. Realizing these tools are available to you and learning how to use them will increase the efficiency of your online ordering processes. To make sure you're getting the most out of VisionWeb's services, we have put together a list of perks you'll experience when using our online ordering services for eyecare providers.
1. Track Orders 24/7
With our "Tracking Orders" feature, you no longer have to waste time on the phone with labs trying to figure out the status of an order. Tracking your orders is an easy process and is available to you 24/7. Having the ability to check on your orders at any time, whether the lab is open or not, lets you see the most updated information to communicate to your patients, right when they request it.
2. Save Orders to Pending for Later
Getting sidetracked during a busy day at the office is a common occurence. When you are entering your patient's order into your VisionWeb account and a patient comes in that you have to tend to, you immediately close out of the order that you're working on. In this situation, you don't even blink twice because you have accepted that you'll have to re-enter the order at a later time. But what if we told you that you no longer have to re-enter information due to a distraction?
With the "Save to Pending" Feature, entering information twice because of an interruption is a thing of the past. By saving an order as "pending," you are able to start an order, save it, and then come back to it later and edit it. Then, once you're ready, you can send it off to the lab without ever having to re-enter any information. This allows you to greet patients as soon as they walk in the door instead of leaving them hanging for two minutes while you finish up an order.
3. Reuse Frequent Orders
Like many practices, you probably have an RX that you order on a frequent basis. Entering the same RX over and over can get a little tedious. So, we've created a "Favorite Order Template" where you can create a "favorite order" in your pending orders. This feature allows you to reuse the same template as many times as needed. Not only will this save you time entering the same information for each individual patient, but it will also decrease the likelihood of making mistakes.
4. Save Completed Orders for Later Use
With the Archive Order feature, you can file away all of your completed orders in your VisionWeb account, and you are able to access your order history whenever you may need it. However, it will not slow you down when you don't. Navigating through your archived orders is simple as you can search by date range, order number, patient number, or optical supplier. Follow these steps to use this feature:
1. Login to your VisionWeb account.
2. Select Order Status from the navigation bar.
3. From the list of orders, select the ones you wish to archive by clicking in the check box to the left of each order.
4. To archive the selected orders, click on the Archive Selected button.
5. To later retrieve an order that's been archived, go to the Archived Orders page. Here you can search through your archived orders.
5. Expedite Certain Orders
The "Drop Shipping" feature allows you to expedite order processing on jobs requiring frames that your practice doesn't currently have in stock. Follow these steps to have your frames "drop shipped":
1. Login to your VisionWeb account.
2. Go to the My Accounts section.
3. Set up your lab account as "Dropship Accounts."
4. Select the frames that you wish to order from VisionWeb's frames engine.
5. Select the lab where you would like the frames sent to in the "Dropship Location" field.
Follow those 5 quick steps and your frames will ship directly to your lab to accompany your VisionWeb "frame to come" spectacle lens job!
6. Automatically Populate Frame Measurements
With our Frames Data Assist tool, you no longer have to manually enter a frame or frame measurements. All VisionWeb users have the ability to search the Frames Data Catalog, select a frame, and the frame measurements will automatically populate. If you are a subscriber, you can link your account with VisionWeb to view wholesale pricing and a color image of the frame.
7. View Current and Potential Suppliers in One Convenient Location
VisionWeb gives you the ability to connect with over 400 spectacle lens, contact lens, and frame suppliers, giving us the most supplier connections in the eyecare industry! Through VisionWeb, you can connect with all of these suppliers in one convenient location. You can also access all of you own suppliers in one place, which will increase efficiency and reduce your turnaround time. Adding a new supplier to your VisionWeb account is super easy! So say goodbye to visiting multiple sites to place all your product orders!
8. Access Your Account Anytime, Anywhere
So now you know the benefits of utilizing the various features on VisionWeb, but wouldn't it be great if you could access all of your information on the go? Well now you can! By downloading the VisionWeb mobile App, you will be able to review your pending and archived orders, check the status of orders being processed at the lab, and more! So no matter where you are, you will always have access to your orders!
By utilizing these 8 features that VisionWeb has to offer through their online ordering services for eye care providers, your practice will run more efficiently. Check out our YouTube channel for more demonstrations on how to use these exciting tools!
Ready to get started making your practice more efficient? Sign up for a VisionWeb account today! And if you already have an account, go ahead and login and make another order!