Flowers are blooming, birds are chirping, and allergies are in full swing. Spring is here. For many of you, harsh winter weather may have kept you from updating your practice's appearance, processes, and web presence. With spring upon us, now's the time to air out your practice and update it to attract more patients.
Below are a few tips for cleaning up your optometric practice this spring.
4 Ways You Can Spring Clean In Your Optometric Practice
Spruce Up Curb Appeal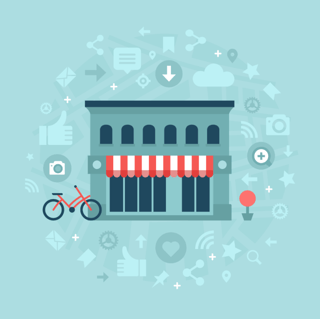 Depending on where you live, the chance of snow is starting to dwindle, making it the right time to add a pop of color to your storefront using colorful plants, giving your practice a fresh paint job, or even updating your sign to attract new patients to your practice.
Update Frame Boards
If you've updated your practice's outside appearance, you're going to want to upgrade the inside of your optometric practice. One quick and easy way to refresh the interior of your practice is to update your frame boards. If your frame boards are dirty, dated, or drab, consider updating the frame boards with these three tips:
Install new lighting
Repaint walls
Replace Fixtures
Update Inventory
Inspect Internal Processes
There are many processes in the eyecare industry. From managing the different stages of a claim lifecycle to how your practice moves your patient from check-in all the way through check-out. When was the last time you took a look at your optometric practice's processes and identified ways you can improve them to make more money, see more patients, and get back to what's important to you?
Inspect revenue from claims reimbursements to identify if your practice has outgrown your claim management process. Another way you can improve your internal processes is to examine your office workflow to identify inefficiencies that are keeping patients from moving through your practice with ease and efficiency.
Refresh Web Presence
Your web presence is a significant contributor to how your practice brings in new patients. If your website isn't optimized with modern web strategies, or your practice has an overwhelming number of unresolved negative reviews, it's time to turn that around.
Here are a few resources that you can use to clean up your optometric practice's web presence:
For more tips on how you can attract new patients to your practice, subscribe to the VisionWeb Blog.