Your optical dispensary can bring your optometric practice a big portion of the revenue. But only if your optician has the tools needed to educate patients about the lenses that will meet their sight, style, comfort, and budget.
Sometimes, patients and staff members can overlook the importance of an optician, but the work that they do helps complete your optometric practice staff and provides a vital service for your patients. There is always time to support your opticians and the other members of your team with a token of appreciation. After all, they are the face of your practice.
Below are some ways you can thank your hard working staff members.
Creative Ways to Thank The Optician in Your Optometric Practice
Send A Handwritten Letter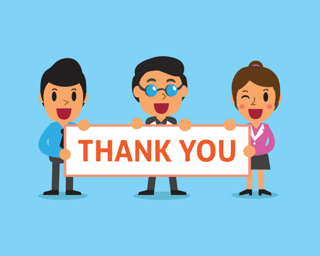 Thank you texts and emails can feel robotic and insincere. Isn't it always the personalized, handwritten holiday cards that you remember the most? When your optician does something exceptional or goes out of their way to help a patient, take the time to sit down and handwrite a thank you letter to acknowledge their extraordinary value to your practice.
Volunteer Time Off
Giving your staff the opportunity to volunteer at the charity of their choice not only builds practice loyalty, but it is also a way to give back to your community. Try offering your optician a few hours to volunteer to the foundation of their choice during work hours as a way to say thank you.
Pay for Your Optician's OAA Dues
The Opticians Association of America (OAA) is the nation's only organization focused on developing your optician's skills and knowledge through leadership, communication, and education. If your optician is a member or is thinking about joining the organization, offer to pay or reimburse them for their membership dues.
Offer Them Breakfast
Making time for breakfast can be difficult if your practice opens early. Providing breakfast for your staff before your practice opens is a great way to show your staff that you appreciate their hard work and will boost their motivation. During a Saturday shift, bring in some breakfast foods or take your staff out to breakfast before your practice opens.
As a bonus, the exposure of you taking your staff out to breakfast in appreciation could build a positive reputation in your community.
Assign Special Projects
Sometimes, doing the same task day after day gets boring. As a way to say thank you and that you trust your optician's judgment, allow them to take the lead on updating your frame boards to facilitate more optical dispensary profits.
Praise During Handoffs
When you're handing a patient off to the optician, introduce the optician by remarking on all of the optician's accomplishments and how helpful they are in getting your patients exactly what they need.
Simply Say "Thanks"
It seems obvious, but when you're used to your optician going above and beyond to help a patient, it's easy to forget to sincerely say, "Thank you." It doesn't have to be anything flashy, and you don't have to say it over a loud speaker. Simply pull your optician aside and say, "Thanks for all you do."
---
Bonus resource for your optician: 4 Weeks to bigger Profits in Your Optical Dispensary.
Download a copy today:
Editor's Note: This post was originally published in January 2017. It has been updated for relevance and richness of content in October 2019.