The decision to open a practice from scratch is one that takes time. You'll likely seek out advice from other ODs before officially making the decision for yourself. There will be many questions and execution ideas constantly running through your head. It's important to be able to focus your thoughts and buckle down on some of the most important decisions that can have a big effect on the long term success of the practice.
We've had some conversations with experienced ODs and other members of the optical community and have come up with a list of some advice for those of you looking to get started on your own. Make sure you read these bits of optometry practice management advice before getting started!
10 Pieces of Optometry Practice Management Advice for New Owners
Be Prepared to be a CEO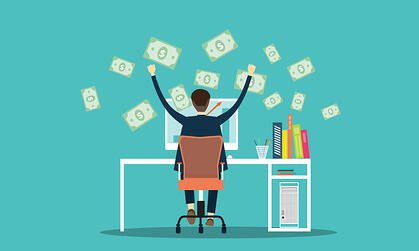 You're going to need to understand all aspects of running a business. Accounting, hiring, staff management, and marketing are all things that are going to fall on your shoulders. It's likely that you'll need to seek out help from an accountant and a business lawyer in order to keep all of your bases covered, and those resources don't come without a significant price.
Make Smart Hiring Decisions
Many eyecare practices are known for having a high turnover on staff, and high turnover can be very costly. Hiring smart from the get-go can reduce turnover and create long-term trust within your staff. Don't settle on a team of staff that you think can be good for now. Take the time needed to select a handful of teammates that will help you grow your practice from the ground up.
Network Like You've Never Networked Before
Networking in your practice's community is going to help you build those connections with future patients, business mentors, and staff. You never know who you'll meet at local charity events and small business conventions. They could help your practice in the future.
Consider a Consultant
You're going to have questions during the journey of opening your own practice, and it's likely that you have friends and mentors from school that you can bounce ideas off of. Seeking out a consultant is a good way to get an experienced, unbiased opinion on your toughest business questions, and could save you from making a big financial mistake.
Go Big on Location
Your budget is going to be tight and one place you might look to save on is building space. Many experienced ODs have shared that they bought spaces too small and quickly outgrew their location. Moving can be disruptive to your practice's growth for many reasons, so it's best to prevent it. Consider looking at location options with 10-20% more space than you think you might need so you have some room to grow.
Understand All Aspects of Your Practice
Part of being CEO of your practice is having a really good grasp on all aspects of your practice, including specific things like the insurance process. This way, you'll be able to check in on your team and know if they are performing their duties efficiently.
Buy Used
As we mentioned before about your budget being tight, one big way to save is to purchase used medical equipment. Once you're established and profitable, you'll be able to upgrade to newer equipment for the office.
Set Yourself Apart
Evaluate the other practices that will be your biggest competition and determine how you'll set yourself apart from them. Creating some type of differentiation will draw patients to your practice if they can get something from you that they can't get from anywhere else.
Find a Software Solution that Will Save You Time
Investing in a practice management and EHR software that is modern and full of all the tools you need to run your practice will help you and your staff be as efficient as possible. Look for a solution that comes equipped with everything you need so that you're spending less on third party add-on software. If you're already evaluating different software solutions, use this online calculator to compare the costs of different systems over the course of five years.
Spend on a Website
People turn to the Internet to find everything. Your eyecare practice needs to make an impression online to attract new patients to your office. Don't be afraid to hire experts to build a professional website that will be memorable and easy to navigate when new patients are searching for a local optometrist.
At the end of the day, running a successful practice comes down to taking care of your patients. If you take care of your patients, they will in turn take care of your and your business.
---
Learn more from your fellow ODs by reading our 2020 Outlook eBook.

Editor's Note: This post was originally published on April 2016. It has been updated for relevance and richness of content on November 2019.