At some point or another, every eyecare practice goes through big change. Whether it's a staff change, software change, process change, or a number of other changes, there is an art to managing the entire process.
While it's important to have someone in charge of delegation and decision-making during the time of the change, everyone in the practice is responsible for playing their part in making the change successful. Read on to avoid failure when executing a big change.
If it's a change in optometry EHR software that your practice is undergoing, we want to help you be successful. You've invested money in something new that will pay off big for your practice if it's managed correctly. With help from an article by DeAnne Aguirre, an expert in culture, leadership, talent effectiveness, and organizational change management we are going to look at a few common reasons why change management typically fails.
Optometry EHR Change Management Failures and How to Avoid Them in Your Practice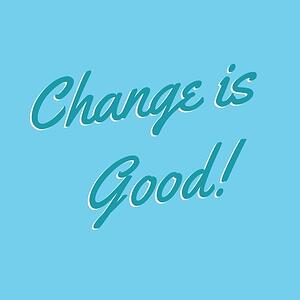 In DeAnne's article, 10 Principles of Leading Change Management, she discusses the 3 most common pitfalls of change management that were determined in a survey conducted by Strategy&/Katzenbach Center.
1. 65% of respondents reported the problem of "change fatigue". In other words, the exhaustion that sets in when people feel pressured to make too many transitions at once.
2. 48% reported that the company lacked the skills to ensure that the change could be sustained over time.
3. 44% reported that they didn't understand the changes they were expected to make, while 38% said they didn't agree with the changes being made. This shows that a major obstacle is that manager level employees are typically making the decisions for change without input from lower level employees.
So, how can you avoid these pitfalls in your own practice and manage change effectively?
Creating the right culture and frame of mind in your practice is one of the best ways to get change management off on the right foot. Micah Alpern, a Senior Associate with Strategy&, discusses the importance of leading with culture. For change to be successful, a practice must be both a democracy and a dictatorship.
It's important for the decision makers and managers of a practice to lead by example and explain that change is progressive and embracing new technology has lots of benefits for the entire staff. The entire team needs to understand why the change is important and beneficial to their individual growth as well as the overall practice in order to be fully on board.
Successful change management doesn't just happen over night, a detailed plan is very important. A good change management plan will include things like structure, reward systems, ways of operating, training, and timelines.
We have seen firsthand the benefits of creating a culture that makes the entire team a part of the process. One practice held a "We're Off the Charts" party to celebrate the purchase and upcoming implementation of their new software. Everyone in the practice felt included and celebrated in the future success of the practice. Once the practice had fully migrated to using the software, they put up a banner that read "We're Off the Charts! Paper Charts!"
We put together an eBook to help ODs and office managers navigate change management for their practice. Download a free copy today!
Editor's Note: This post was originally published on April 6th, 2015. It has been updated for relevance and richness of content on October 15th, 2018