Getting a new practice management and optometry EHR software is most certainly an exciting time for you and your staff. But we know that deep in the back of your head, there are probably some feelings of nervousness when it comes to learning a completely new system, which is to be expected. Making this big change isn't going to be a lighthearted decision! With Uprise, we want to make that transition is as seamless and as fun as possible. Our training and support teams work diligently to make sure that you have exactly what you need to be successful!
The Tools That Will Make Learning Your Optometry EHR Software a Success
1. The Learning Center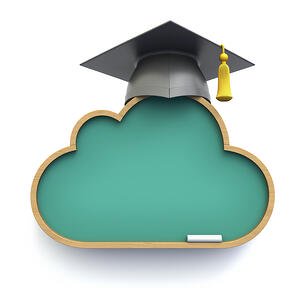 It seems like the further technology progresses, the harder it can be for us to use! And we know that not everyone has the same expertise and knowledge when it comes to new technology. So that's why we built the Uprise Learning Center. It's outfitted with courses, videos, and exercises on every topic pertaining to your new software. Depending on the different roles of your staff members, they will get a set of specific courses to help them learn the areas of the software that they will be using. Courses have instructional videos, and step-by-step instruction and exercises to accomodate all types of learning styles. At the end of each course, learners will take a quick quiz to assess their knowledge and help them understand where their weaknesses are so that they can improve. It's a fun, organized way to keep track of
what you know and what you're learning!
2. Knowledge Base
The online knowledge base contains everything you need to know to navigate around Uprise. This online tool is very helpful when it comes to quick questions that need quick answers. Because of the way it's set up, you have the ability to browse by topic and subtopic, or search specific keywords to get exactly what you're looking for. If you're the type of person who likes to follow step-by-step instructions, the knowledge base will be your new best friend.
3. Help Videos
We know that not everyone learns the same way. If sifting through the knowledge base doesn't sound like your cup of tea, don't worry! Our help videos are top notch and cover a wide variety of situations and tasks. The videos allow our trainers to take specific tasks and give even more information and depth on how to complete them as well as tips on the best practices and why we designed the system the way we did. The best part of it all is that these videos are typically only 2-3 minutes long!
4. Open Question and Answer Sessions
Every week, our trainers host live question and answer webinar sessions - one focusing on the practice management side of Uprise, and another focusing on the EHR side. These weekly Q&A styled sessions allow Uprise users to come together and learn from each other's questions. Each webinar is geared towards a certain audience - so if your responsibilities lie in claim filing and billing, you won't have to sit around and listen to questions having to do with physical exams. If you're the kind of person who likes to be able to ask questions directly and visually see the answer, these Q&A webinars would be a great fit for you. If you're more of a silent observer type, we invite you to just sit in on the sessions - you'd be surprised at what you might learn.
5. Contact Us!
No matter how awesome anyone's training and support team is, there will eventually come a day where you're going to have a quick question that must be answered as soon as possible. We didn't forget about those questions! If users ever have a question - no matter how big or small - they are always welcome and encouraged to reach out to our trainers. They are quick to respond, and knowledgable to help answer any questions you might not have the answers to.
Want to stay up-to-date with the latest information from Uprise? Subscribe to the blog!