One thing we hear a lot of discussion on is finding the right hires for your practice. Whether you're in a rural area, have a small budget, or struggle with consistency in your staff there is always a challenge making it difficult to find the applicants out there who will really stand out and have a positive impact on your optometric practice.
We've talked about hiring resources on the blog before, and today we want to introduce you to another hiring resource you may not have tried yet, ZipRecruiter.
Why Your Optometric Practice Should Consider ZipRecruiter
If you've been actively hiring at your practice you've most likely tried places like Craigslist, Indeed, Monster, or maybe even on social media. While these are all great options it can be a lot to juggle between all of the different sites. And that's where ZipRecruiter comes in. If you're in a hiring slump it might be the perfect time to try something new.
What You Should Know about ZipRecruiter: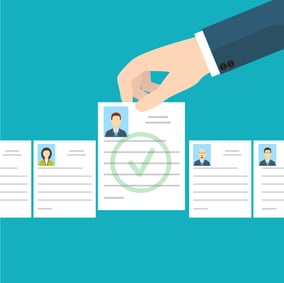 Jobs posted on ZipRecruiter get posted to over 40 sites including boards like Indeed, Monster, Craigslist, Simply Hired, etc. allowing you to manage all of your postings in one spot.
Social recruiting allows you to integrate social networking posts to reach job seekers on Facebook, Twitter, or Google+.
You can search through resumes from their database and get full contact info for 50 resumes per month.
Download, print, and share resumes with other members of your team to make collaboration easy, or add multiple users to your account to keep things more organized.
Add a list of job openings to your own website with the ZipRecruiter widget (no coding required).
Get support from real people when you need it.
Choose from a variety of plans and pricing that fits with your hiring needs.
5 Extra Resources to Get Your Hiring Goals on Track:
For more tips on building the perfect team in your optometric practice, stay subscribed to the blog.