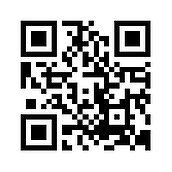 We can't deny it, smartphones are everywhere these days which allows marketing to become more interactive. QR codes are all about linking the physical world with the online world. Customers with smartphones can scan a QR code on a print advertisement whether in a magazine, on a poster, or on the seat back in front of them and access your link while on the move. We like the fun and curiosity of not knowing what the QR code will link to! When used successfully, they can seriously help your brand recognition, interaction with your brand and even boost sales!
That being said, this means there are a few things to take into consideration when using QR codes as a form of eye care practice marketing. People on the go act differently from people sitting in front of a computer, so here are a few ways NOT to use QR codes:
1) IN NON-RECEPTION AREAS
As QR codes must be scanned and then linked online, your customer will need internet reception in order for your marketing to work! This means you should think about where exactly your print ad will be placed. You may think that you will get a lot of traffic through a subway car or metro ad, but it will be useless if your potential customers don't have reception to be able to load your link. QR codes stands for "Quick Response Codes", so a lack of good reception won't keep them waiting too long to load your link.
2) SOMEWHERE ALREADY ONLINE
QR codes are a fun and unique way to link your print ads to your online website, social media, campaigns, etc. If the QR code is online, then it would be just as easy for them to click a direct link. With QR codes, your company is able to catch the physical foot traffic of your print ad and link them to online resources, so that means make sure your QR code is somewhere out there in the real world!
3) WITH REPETITIVE INFORMATION
QR codes can be and should be fun for your customers to interact with. If your print ad has a QR code that repeats the same information, then it's purpose is redundant. Instead, try linking straight to an appointment page where a customer can make a free eye consultation or maybe you can link to a video describing the benefits of laser eye surgery. Link to something that will interest and engage your customer from the first glance to avoid them clicking straight to the "X"-out box.
4) ON INACCESSIBLE OR UNEASILY SCANNED ADS
QR codes must be easily scanned to fulfill their purpose. This means that putting a QR code on a billboard ad that people are driving past at 60 mph would make it impossible to scan. Customers must also publicly interact with your ad by stopping, pulling out their phone, and physically scanning it, so having it on the side of a bus or going up a set of stairs where people are walking up and down would not only make it difficult but awkward for your customers to approach.
QR codes can be a cheap and fun way to market your company when used correctly! Don't be shy to get creative with your QR codes, whether that be linking to appointment schedulers, youtube videos, or downloadable discounts. Just as important is to make it easy and accessible for your customers to scan while also inciting them with a bit of curiosity so they WANT to scan it!
Like what you read? Subscribe to the VisionWeb Blog for more helpful tips!