Word of mouth, peer to peer referrals are often the cheapest and best form of advertising that your eyecare practice can receive. While many people look to the Internet when it comes to finding new businesses and healthcare providers in their area, others turn to friends and family for a more trustworthy recommendation. How do you thank your patients for sending new referrals to your practice?
Before implementing a referral program in your practice we suggest reaching out to your state board in order to get the details on any legal requirements for running this program in your state or reach out to a business lawyer if you still have questions.
Managing Eye Care: Ideas for Implementing Referral Programs in Your Practice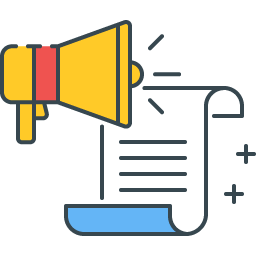 There are countless ways you can go about implementing a patient loyalty or referral program in your practice. You just need to decide what is feasible for you practice and how much you value your most loyal patients and the business they bring to your practice. Once you have had a referral program implemented over a period of time you can go back and determine your ROI on the program and decide if you need to make adjustments to the plan in place.
If you're worried about dishing out too much cash too quickly, you can decide to offer a referral incentive after a patient has referred 2-3 patients, instead of just one. How you decide to go about managing eye care patients is really up to you and what works for your practice!
Don't be afraid to start the referral conversation with your loyal patients in the exam room. If patients have expressed their satisfaction with your practice, services, and products you can be confident in asking them to pass along their experiences to their friends and family, or online through a Yelp review. It's also important to ask your new patients how they heard about you so you can better allocate time and money to the things that are generating your new patients.
Ideas for Referral Incentives:
Hand written thank you notes included with incentive
AMEX/Visa gift cards ($10, $20, $25)
In office credit amount to be used at next visit (could be used as an "office credit" or solely on the purchase of frames)
Quality item branded with your practice logo (tote bag, lunch bag, bottle opener, etc.)
Selection of popular gift cards to choose from (Starbucks, Amazon, movie theaters, grocery stores)
Name entered into monthly drawing for every referral and newly referred patient
Gift cards that promote nearby businesses (coffee shop, gift store, ice cream shop, florist, etc.)
---
For more practice building ideas stay subscribed to the blog!
Originally Published in September 2017