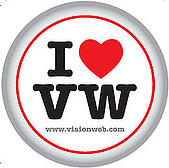 Vision Expo East 2012 is just around the corner, and the VisionWeb team wants to make sure you don't miss out on some great events! We're all prepping our schedules and getting ready to dash from one booth to the next, but remember to enjoy yourself while you're at it!
First off, want to win some free goodies like Amazon giftcards or a Kindle Fire? Well drop by and see us at VisionWeb's booth, MS7061! We'll have the Money Madness cowboy to challenge you in online ordering races, giveaways, presentations on how to be a modern practice, and more! But enough about us... let's check out our list of top 10 things not to be missed at Vision Expo East this year!
Friday, Saturday, and Sunday
Booth: MS7061
VisionWeb works with busy practices every day and we know a modern practice when we see one. We want to help you identify outdated processes, and show you what sets modern practices apart.
Join us at VEE and we'll discuss how to run a modern practice. Register here.
Vision Monday Global Leadership Summit
Wednesday, March 21
7:30am – 4:30pm
Booth: 2982
The Summit is designed to create dialogue, thought‐provoking discussion and guidance for decision makers within the optical community. Register at www.visionmonday.com/summit.
Consumer Press Event
Friday, March 23, 9:00am – 1:00pm
Booth: 2982, in the Crystal Palace
A consumer media event to highlight the latest trends in eyewear and accessories from the show's exhibitors. Editors will also be fitted with a complimentary pair of sunwear.
Vision Source Experience
Friday, March 23, 2:30pm – 5:30pm
Booth: 2982
International Vision Expo East on Level 1 in room 1B03
Consisting of three topics, participants will receive valuable income producing education while developing their practice's personalized step‐by step implementation plan to incorporate the lessons taught.
Doctorfest
Friday, March 23, 5:00 - 6:30pm; Saturday, March 24, 5:00 - 6:30pm
Booth: 2982
Back again, but using a brand new name, this annual event will feature a festive and fun happy hour with free beer and wine, music and networking for optometrists, eyecare professionals and pre‐optometry students. Event is open for all exhibitors and attendees to enjoy.
The Optical Women's Association Reception
Friday, March 23, 6:00pm – 10:00pm
Booth: 2982
Join over 300+ guests at the Boom Boom Room at the Standard Hotel for this annual
recognition event and silent auction, featuring networking for members and potential members with some of the largest names in the industry.
Safilo Group Fashion Show
Friday, March 23; Saturday, March 24; Sunday, March 25; Fashion shows at 11:00am, 12:30pm and 2:30pm
Booth: 1151
Carson Kressley, renowned fashion and TV personality, will again serve as the celebrity guest emcee of Safilo USA's Spring/Summer 2012 fashion show at Vision Expo East featuring runway looks from Safilo's diverse portfolio of fashion brands including Alexander McQueen, Gucci, Hugo Boss, Kate Spade New York, Marc Jacobs, MaxMara and Tommy Hilfiger to name a few.
Bad Habits End of the World Tour
Friday, March 23, 2012
9:00pm to 1:00am
Dave & Buster's in Times Square at 234 West 42nd St.
They're back! The Bad Habits End of the World Tour 2012 plans to rock Vision Expo. The Eye Docs of Rock celebrate 25 years of sight and sound. There's an open bar from 9pm-10:30pm (in the private event area of the main bar). Wristbands for free admission are available at participating company booths for no charge. T-shirts will be available for the first 100 attendees to visit the sponsors' booths on Friday. Wristbands are available for sale Dave & Busters for $10 at the door during the open bar time. Plus, 2009 American Idol finalist Danny Gokey will make an appearance (courtesy of Match Eyewear) and will perform with The Eye Docs of Rock at the event!!! Be sure to kick your own bad habits before the show!
Tweet Up Meet Up
Saturday, March 24th
6:30pm – 7:30pm
Paramount Bar (Paramount Hotel)
Hosted with Dr. Alan Glazier, a thought leader in social media and founder of ODs on Facebook. Not big on social media in your practice? Prep for the seminar by checking out how VisionWeb uses Twitter.
Optometry Student Party
Saturday, March 24, 7:00pm - 9:00pm
Booth: 2982
Library Bar at the Paramount Hotel
Students are invited to a trendy NY bar to unwind and start the night before heading out on the town. The party features an open bar and hors d'oeuvres.
EyeRock Concert New York
Saturday, March 24th, 9:00pm-1:00am
Booth: 2982
Hard Rock Cafe
The benefit concert will include musicians from within the industry, and will feature Grammy-nominated artist and noted eyeglass wearer, Lisa Loeb. Proceeds will again go to OneSight, the non-profit group that provides eyecare and eyewear for needy people around the world.
Booth: LP7145
To register, call Michele Candiano at 631.731.1307
Rimless Workshop: Learn the "ins and outs" of mounting, assembling and adjusting rimless eyewear.
Tracer Coaching: Learn high-level operation and maintenance procedures to keep your Santinelli tracer working flawlessly.
As usual, it looks like it's going to be a busy and evenful International Vision Expo in New York! We can't wait to see you all there! Don't forget to make a trip to VisionWeb booth MS7061 for info on our online ophthalmic product ordering and electronic insurance claim filing services!
Don't miss a single detail! Subscribe to the VisionWeb Blog!