For any eyecare practice, efficiency is one of the key factors in becoming successful. That's why we've spent the past few years putting together several optometry eBooks that highlight the ways in which an eyecare practice can imporve their overall efficiency. We decided to take a trip down memory lane and review all the eBooks we have put together! Get ready for a fun-filled trip through these VisionWeb eBooks, our FREE practice efficiency resources!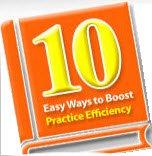 If you want to boost efficiency within your practice (and who doesn't!?), you are in luck! In our 10 Easy Ways to Boost Eyecare Efficiency eBook you will learn 10 simple solutions to improve your overall eyecare practice processes! Transform your busy eyecare practice and improve your day-to-day processes by implementing these simple solutions.
Making small changes to your overall practice efficiency is vital, but why not take the next step and improve the way you order products for your patients? By switching to online ophthalmic product ordering, you can increase productivity and:
Save time
Make less errors
Order and track 24/7
More accurate methods of ordering
Faster turnaround time for patients
Order directly through your Practice Management System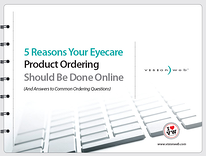 In our 5 Reasons Your Eyecare Product Ordering Should Be Done Online eBook, we discuss 5 reasons why eyecare practices should order online, and how it can make a difference in your eyecare practice's optical dispensing processes!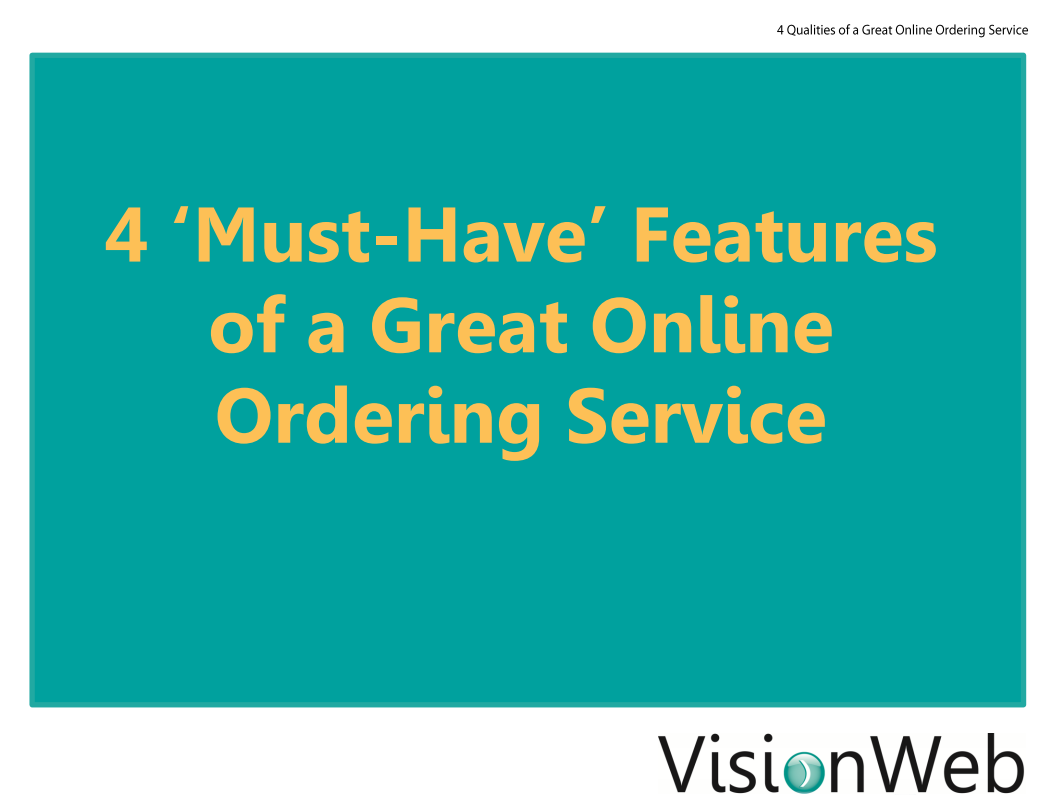 While online eyecare product ordering allows for the most efficient form of optical dispensing, many practices aren't taking advantage of modern technology within their business. In our 4 'Must-Have' features of a Great Online Ordering Service eBook, we discuss the 4 'must-haves' of online optical ordering services, because let's face it, all online ordering serves are not equal.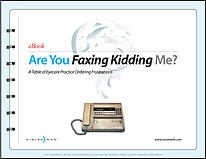 In our most recent eBook, Are You Faxing Kidding Me, we take a closer look at the daily frustrations that accompany submitting orders through outdated fax machines. This entertaining eBook discusses ways to increase ordering efficiency by coming out of the technology dark age and switching to online optical ordering services!
Electronic Claims Processing
Claim filing can be a frustrating task for any eyecare practice; however, solutions to these many frustrations are just a click away. With the switch to electronic claims processing, your eyecare practice can not only increase efficiency, but it can also decrease reimbursement times. Who wouldn't want to:
Spend less time on the phone with payers
Reduce redundancies of duplicate data entry
Ensure proper coding of claims
Access thousands of payers in one location
Verify patient elibility
Tracking and submission of claims
In our 5 Mistakes to Avoid When Filing Claims eBook, we go through the 5 most common mistakes made when filing claims and provide you with easy solutions. By avoiding these mistakes, your eyecare practice can be on the road to error-free claim filing!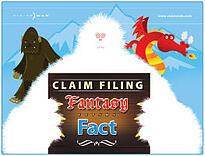 While online claim filing can be a daunting task, the benefits far outweigh the frustrations. Escape the anti-technology fantasy world and learn the facts about electronic claims processing in our eBook, Claim Filing Fantasy vs. Fact for Eyecare Practices.
You can always look forward to a whole new library of optician eBooks! We hope that you can find a few valuable lessons through these books! Don't forget to subscribe to our blog to stay up to date with all of the latest and greatest news from your friends at VisionWeb!