Can you believe Optometry's Meeting starts THURSDAY!? The VisionWeb team is all packed up and ready to fly to the beautiful city of Chicago!
If you are as excited as we are, you are ready to explore all the great booths, events, and conferences planned out! We think Optometry's Meeting is such a great combination of fun events, exciting booths, and interesting conferences while also having a great balance of free time to explore the city. Be sure to check out our recent blog post about all the fun things to do in Chicago!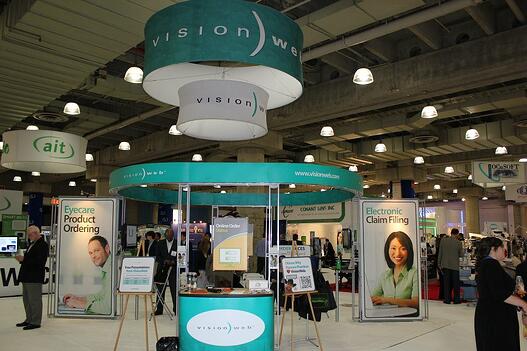 First things first, who wants to win a $5 Starbucks gift card? Start Optometry's Meeting off right by stopping by the VisionWeb booth, 1643, to participate in our online ordering races! Race the clock to see just how fast your online ordering skills are. Everyone who participates gets a $5 Starbucks gift card, and let's face it, Starbucks is delicious anytime, anywhere! To make your competitive blood flow even faster, the fastest time each day wins a $50 Amazon gift card!
Her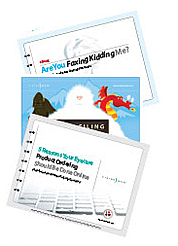 e's some of the other great stuff you'll find over at the VisionWeb Booth:
Learn more about VisionWeb from the coolest team at the show!
Check out 2 of our popular and FREE optician eBooks - including a BRAND NEW one specifically written for students!
Race the Clock in our Online Ordering Races to win a $5 Starbucks gift card! The fastest time each day will win a $50 Amazon gift card!
Tons of Swag! Pick up some VisionWeb Pens, Eco-Tote Bags, Coffee Tumblers, and PD Sticks at our booth!
Exclusive AOA Member Discounts on Claim Filing! Stop by and learn more about our exclusive discounts for AOA Members.
While we think the VisionWeb booth is the best place to hang out at Optometry's Meeting, there are also a TON of fun events to attend while at the meeting. These are some of our favorites:
Optometry's Meeting Welcome Hour - Wednesday, June 27th (6-7pm)
Mix and mingle with familiar faces at the Optometry's Meeting welcome hour. Enjoy cocktails and appetizers before all the fun events and conferences begin!
Optometry's Meeting Opening General Session - Thursday, June 28th (8-9:30am)
If you have seen movie trailers lately, you know how popular 3D technology in the media has become. From Avatar to the re-released Titanic, 3D is the best new thing in television, movies, and videogames. Special guest speakers will amaze you with the latest in 3D technology at the Opening General Session. We've heard the speakres might share some current projects before they are released to the general public!
Exhibit Hall Grand Opening: Wine and Cheese Reception and Ribbon Cutting - Thursday, June 28th (4-8pm)
Check out the latest in products and technology in the Exhibit Hall, where you will also have the opportunity to meet the exhibitors who continue to support Optometry's Meeting. Enjoy wine and cheese while exploring the exhibit!
Varilux Optometry Student Bowl XXI and Reception - Thursday, June 28th (7:30-11pm)
This is the one event everyone always looks forward to and one that you definitely shouldn't miss! Watch as Optometry students battle it out by answering optometry-related questions while their classmates cheer them on. We can't promise this will be a quiet event, as many schools are known for their loud noise makers and cheering! Once the winners are announced in this fierce competition, attend the reception and celebrate with food and drinks!
Incoming President Celebration Honoring Dr. Ron Hopping - featuring the "Eye Docs of Rock" - Friday, June 29th (9pm-12am)
Celebrate the new incoming President, Dr. Ronald Hopping, with a night of great music by the Eye Docs of Rock! Start your Friday night off with live music and friends before exploring the Chicago nightlife!
A Celebration of Optometry (Presidential Celebration) - Saturday, June 30th (7-10pm)
Celebrate the last night of Optometry's Meeting in style at A Celebration of Optometry, recognizing the AOA and AOSA Board of Trustees! Enjoy foods inspired by the Taste of Chicago, and listen to dueling pianos, all while exploring the infamous Field Museum. With more than 35 permanent exhibitions and a world-class natural history library filled with over 250,000 books, the museum itself is sure to impress! We've even heard the museum comes alive at night!
These are just a few of the many fun events and conferences we found interesting! We hope to see everyone at Optometry's Meeting this year! Come see the best team around at Booth 1643!
Subscribe to our blog to stay updated!