Viva Las Vegas...
Two weeks ago we were packing up our bags and hopping on a flight to Vegas for one of our favorite shows of the year, Vision Expo West. Attending industry tradeshows like Vision Expo and Optometry's Meeting always gets us excited to spend some quality face time with our customers and other industry affiliates.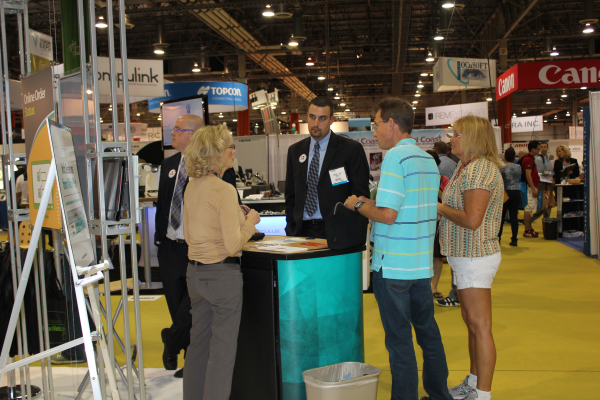 One of our favorite in-booth activities with attendees has been our online ordering races. We challenge visitors to use www.visionweb.com to try and place the fastest online ophthalmic product order. The fastest times of each day are awarded a $50 Amazon gift card, while others received a $5 Starbucks gift card just for participating! Our fastest participant was able to enter her online product order in 40 seconds!
We also held several free info sessions in our booth providing information on how the Affordable Care Act will affect your ECP's bottom line. Turn out for the info sessions was great, and hopefully attendees were able to learn a thing or two about improving their bottom line and the benefits of VisionWeb's claims processing services!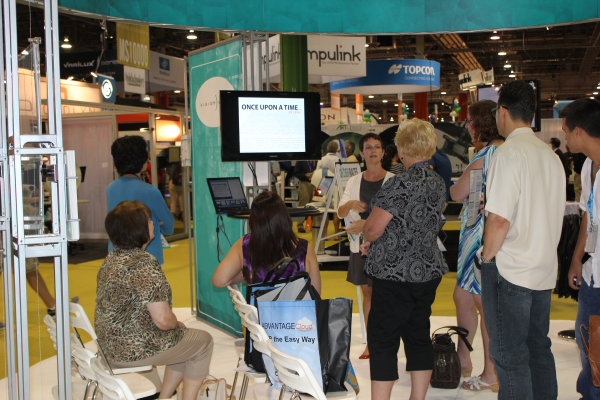 The Optical Women's Association held their annual networking and raffle event on Friday, September 7th, on the third floor of the Venetian/Palazzo Congress Center. This event was a great opportunity to network with peers throughout the optical industry, and if you were lucky enough you walked away with one of the many great raffle items donated by several companies across the industry.
And, as always, Vegas provided plenty of great food and entertainment for what little free time we had outside of the show. Thanks to everyone who stopped by our booth (hopefully you snagged some VisionWeb swag like our tote bags, pd sticks, and buttons) and helped make the show a success; we hope you had as much fun as we did! And before we know it March will be right around the corner and Vision Expo East will be upon us!