Now that we are all settled in from Optometry's Meeting and the long 4th of July weekend, it's time to for an Optometry's Meeting recap! If you were at the show, it's also time to think about the next steps when shopping for an eye care practice management system after the show. Follow our tips below to make sure that you're making the most out of your trip!
As usual, we had a lot of fun at the show! And for most of us, it was our first time in Philly! We got to explore the city and managed to see the Liberty Bell! At the booth, we were busy showing Uprise demos and interacting with optometry students. This year, instead of cotton candy, we had a photo booth where customers could get their pictures taken with fun props. If you were at our photo booth, you can find your photos on our Facebook page. We also had a chance to support the UC-Berkeley Optometry Students at the Student Bowl as they cheered on their team with our noisemakers!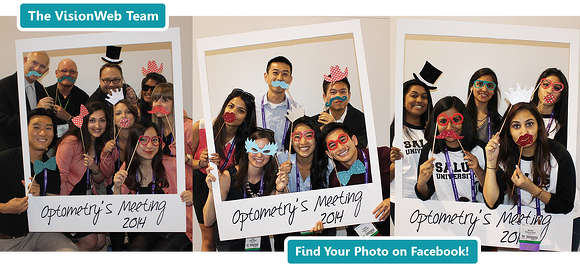 How to Shop for Eye Care Practice Management After the Show
But enough about all the fun we had… It's time to talk about you! If you were at the show shopping for a new practice management and EHR software, make sure that you do the following before making your purchasing decision.
1. Follow Up
Have you gotten a chance to narrow down a few systems that really impressed you at the show? As exhibitors, we're also busy following up with customers we met so if you follow up with us, we'll probably even remember what we've talked about and give you more information about your specific concerns. Request follow-up demos with your top picks for more information you need to make your decision.
2. Get Your Staff Involved
Everyone will be affected when you switch to a new system so we think that it's only fair that you consider some, if not all, of your staff's opinion. Getting them involved will also reduce their resistance to the change because they feel like they were part of the decision making process. So share your brochures and packets with them and get them to sit in on those follow-up demos.
3. Think about Change Management
Implementing a new system means changing up the old ways that many of your staff members are used to. Before you get a new system, you need to think about how you can manage the resistance to change and have a plan to help you staff cope with the new system. Our latest eBook will show you how to take on an active role as an office manager to manage the changes the EHR will bring.
We had a lot of fun at the show, and we're already preparing for Vision Expo West in Vegas! We hope to see you there! In the meantime, download our eBook "EHR Implementation: The Ultimate Guide to Change Management."