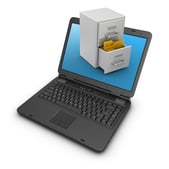 Whether you are looking to switch to a new optometry EHR software, or if it is your first time shopping for one, it can be a challenge. It is a tall order to choose that perfect EHR that will be the best fit for your practice. However, after doing some research, you can find a vendor who will always make you their first priority!
Get Started With Some Research About Optometry EHR Software:
Check out the vendor's online presence by visiting their website and social media pages
Seek advice from colleagues and other optometrists about different EHRs
Get feedback from different sources such as tradeshows and forums to prevent bias
While you're researching, keep in mind that the eye care industry is constantly changing. Good EHR vendors adapt to these changes and are dedicated to continually improving their services. And remember, the longer they've been in business, the more likely they understand your needs as an optometrist.
Once you choose which type of optometry EHR software will fit your practice the best, there are a few qualities it should possess. We have come up with 3 common frustrations optometrists have with their EHR software and how a system that truly has you in mind, should operate.
Common Optometry EHR Software Frustrations
1. Unreliable Customer Service and Technical Support
With any type of software, people run into problems and need additional assistance. If your EHR's customer service and technical support departments are hard to reach, it can be a nightmare. Your EHR vendor should have a fast and efficient customer support system.
Spending time on the phone with your vendor's customer support team should not take away from the time you spend with your customers. Your time should not be wasted calling multiple people, waiting to be transferred to other departments, or waiting until the next available assistant can help you. A good customer support team should be willing and able to answer all of your questions and concerns with one simple phone call or email.
2. Government Compliance Concerns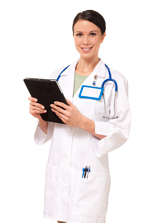 With the expansion of the Internet, safety has become a big concern. For your practice, patient information needs to be safe from online threats. Whether you are leaning towards adopting a client server or cloud-based solution, security is especially important. The government recognizes this, so every EHR vendor must go through a series of rigorous government regulations and they have to be HIPAA complaint.
For security reasons, many people shy away from the idea of using a cloud-based EHR vendor. However, reputable cloud solutions are equally, if not more, secure than most client servers. For example, with a cloud-based EHR, your system is hosted in facilities with security controls and certification. On the other hand, providing security on-site at your own practice can be expensive and less reliable.
In addition to being HIPAA compliant, your EHR should be certified for Meaningful Use. Although most systems will receive 2014 certification, you should check to see if that means you'll be paying additional fees for upgrade costs. Make sure to review your contract for future upgrades, new versions, and additional charges. This way you will know if you're over paying for their services.
If you know your EHR is certified for 2014 and you've already attested for Stage 1, you can begin Stage 2 in 2014. If you have not yet participated in Meaningful Use, there is still an opportunity to earn monetary incentives. If you begin this year, you are still eligible for $29,000 through The Medicare Incentive Program. To learn more about The Medicare Incentive Program, download our free eBook, A Beginner's Guide to Meaningful Use.
3. Working for Today, Not Tomorrow
A good EHR vendor is not only thinking about the now, but the future too. Since the eye care industry is ever-changing, your vendor should be actively focused on what the future holds. So make sure you are informed of your vendor's future business plans. Before you make this long-term decision ask these questions:
Is my EHR provider already integrated with a practice management system?
When will the next upgrade roll out?
Is my EHR certified for 2014 Meaningful Use?
Are there new additional features being promoted?
These frustrations are common, but can be easily avoided by choosing an EHR vendor who always puts you first. Although it can be a long process to find the perfect vendor for your practice, this decision will ultimately play an important role on your day-to-day operations. Don't settle for the first provider you come across. Do your research and find the right optometry EHR software that will make your practice more efficient.
Check out Uprise, VisionWeb's practice management and EHR solution to see how we can improve your workflow inefficiencies.