Every practice works towards financial goals. And usually every staff member has individual performance goals. However, it's easy to fall off track due to patient volume fluctuations, errors, fleeting trends, and unforeseen circumstances.
Although most practices leave room for error in their budgets and goals, there are ways to prevent falling behind quarter after quarter. How do you stop your staff or practice from making costly errors? Regularly measuring practice and staff performance is a good start.
Let's go over how running a select few reports can support your practice in the short term
Prevent Poor Performance in your Eyecare Practice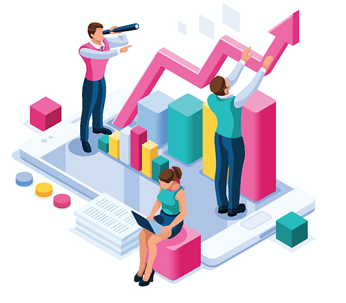 If you aren't already regularly running reports, that is the first step to measuring performance. We believe the following reports are critical to the success and financial well-being of your practice. These reports can be generated through EDGEPro within Uprise EHR and PM.
Practice Overview
This reports gives you a wide look at your year supply for contact lenses, contact lens exam totals, percentage of daily contacts, boxes sold, manufacturer percentage, brand families, and styles. An overview of your sales will help you take note of trends in your customer base. You'll be able to make informed purchasing decisions based on which styles, brands, and type of lenses are most popular. This way, you'll save money by not purchasing products that will sit on your shelves.
Opportunities
This report allows you to see missed opportunities for growth in the practice by each staff member based on how much money is being left on the table. You'll track AR, Transitions, POF, and $0 frame sales. This report is crucial to find out what is not obvious from just looking at profit analyses. It's possible your practice is making enough profit to stay in business, but wouldn't you want to know if you're missing out on insurance reimbursements?
Staff Compare Matrix
Line staff up side by side to see how they are performing in many aspects of the practice when it comes to optical sales. Although comparing individual performance metrics can create competition, this is actually healthy for high performance. It's also useful to know which sales messages and techniques are working effectively and which need to be optimized or scrapped completely.
---
To learn more about performance metrics measurement, read our free 5 Year Planning Guide below.