It's easy for optometric practices to get behind in managing their claim reimbursements, after all, the top goal in your practice is to provide exceptional care to your patients. When claims go unfiled or your practice is rushed to submit them, claims are denied, mistakes are made, and money is lost.
For practices that have too many claims to manage effectively, revenue cycle management (RCM) is the process of completing the steps necessary to process a claim correctly. And, there are revenue cycle management services out there that can take this burden off your practice, and manage the billing cycle for you so that you can focus more time and energy on patient care all while maximizing your profits from claim reimbursements.
What Can Revenue Cycle Management Do For You?
File Your Claims Quickly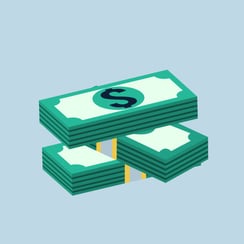 One of the biggest challenges with managing claims in-house is that your biller is usually overworked and can't successfully submit each and every claim correctly. It's not that the biller isn't performing to the best of their ability, but the problem stems from the sheer volume of medical and vision claims.
With an RCM service, you have access to a team of expert optometry billers who can scale with your practice and work with your current software to meet your claim filing needs. So, during the seasonal peaks of patient visits or as your practice acquires more patients the RCM service provider can help you file claims quickly and correctly.
Work Rejections
Rejections have the tendency to create backlogs in your claim management responsibilities. Trying to decipher the reason behind the rejections, resolving the issue, and resubmitting the claims takes away from the stack of new claims to be filed. The bigger issue is that many rejected claims aren't worked because in-house billing managers can't get to them due to a continuously increasing workload.
An RCM service offers rejection mediation to bridge your practice with the clearinghouse to rework rejections quickly to avoid claim denials, so you can go about your day and focus only on the patients in front of you.
Track Performance
A significant roadblock many optometric practice owners face when optimizing their claim reimbursements is that they don't haven't insight into their claim performance. A lack of transparency into claim performance is keeping many practices from making the changes required to improve efficiency and collect more on insurance claims.
Once you're aware of your claims management metrics, your practice can begin to compare how you stack up against state and national averages and identify areas of growth, both from a learning standpoint and from an operations position. Check out our latest ebook, The Definitive Guide to Making More Money on Claim Reimbursements, to learn more about if RCM is right for you.