Office managers wear many hats in an eyecare practice, and a lot of responsibilities fall on their shoulders. That's all the more reason to equip them with the tools that make their day-to-day tasks easier. The right practice management and EHR software is going to help your office managers manage patient flow, insurance, billing, and patient reminders.
6 Optometry Software Features that Make the Job Easier for Office Managers
Electronic Eligibility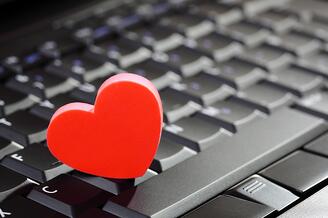 Eligibility phone calls can be a time consuming part of your staff's day. The best optometry software will give you the ability to check patient eligibility and authorization online from multiple payers with complete benefit profiles. With Uprise, appointments can be linked in green to show active eligibility, and this can be viewed from the scheduler rather than going to the insurance tab.
Patient Flow View
Managing patient flow in your practice is a key piece to running a smooth workflow. Bottlenecks in your workflow can cause back-ups in the office and decrease overall patient satisfaction. With Uprise, you can see where each patient is during every part of their appointment, and the time spent in each area of your practice. Being able to keep an active eye on the patient flow will help resolve workflow bottlenecks and improve the patient experience.
Request a Demo to See the Patient Flow in Action!
Manage Insurance Fee Schedules
Managing all pieces of the insurance puzzle can be a juggle. But, being able to easily manage insurance fee schedules for professional services that can be autopopulated on invoices can help make the juggle easier.
Component Pricing
Pricing can be a big question that many patients have. Being able to set component pricing for complex ophthalmic lenses and see each individual component price will help make clearing up any pricing questions easier.
Reporting
Staying on top of important metrics can be made easier with the help of comprehensive reporting tools built into your software. For example, products and services can be tagged with a revenue stream to run production reports by provider or staff. This helps you better manage and evaluate staff productivity and vendor sales.
Automated Reminder and Recall
With everything going on at the front desk, it can be hard to manually send out recalls and reminders. With 4PatientCare embedded into Uprise, the system can automatically generate reminders based on customized settings, and you can preset the patient recall reason and notification period based on the time of the last visit. This helps your staff save time, and secures future revenue for your practice.
Our blog has all the software and practice management tips you need. Subscribe today.