Running a small business can be expensive for practice owners when overhead costs start to grow. Between rising rent prices, energy bills, salary bumps, and other office supplies, it's tough to know where you might be overspending. We want to help you spend smart.
This post provides some tips on how you can lower your cost of doing business to bring innovation into your practice, enhance patient care, and accelerate the office workflow.
5 Tips to Reduce Overhead In Your Optometric Practice
Reduce IT Costs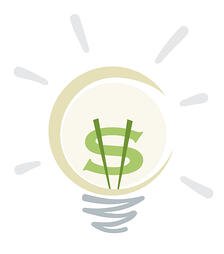 Maintaining a modern optometric practice requires a lot of technology. Even though there is some equipment that must be in-house, other items like server racks for maintaining your client-server EHR, are too expensive and risky to manage.
Shifting your IT costs from a capital expenditure (CAPEX) to an operating expense (OPEX) by investing in cloud-based technology can help you save money by reducing storage, maintenance, and depreciation costs associated with IT in an optometric practice.
To reduce the IT costs, consider switching to a cloud-based practice management and EHR solution that will eliminate the need to maintain a bunch of server hardware and rely on freelance IT professionals to install updates and set up security parameters to keep your data safe. With a cloud-based solution, your software is updated automatically with minimal impact on your practice, the EHR provider handles your backups and data security and ensures you're running on the most up-to-date hardware at no additional cost to you.
Go Paperless
Running your practice on paper-based strategies is not only inefficient, but it's also expensive. While it may not be possible to go completely paperless, exchanging a paper-based practice to one that uses optometry software can help you increase your office workflow to earn you more money by seeing more patients. Going paperless can also help you save money by helping you cut down on the burden of having to maintain printers and purchase reams of paper, ink, or toner.
Reallocate Staff Responsibilities
You can't run a successful optometric practice alone. It takes a team of skilled individuals to help ensure your patients receive the best possible experience while in your care. However, certain jobs take your staff away from your patients.
While insurance claim management is an important revenue stream for your optometric practice, it's not always a good use of your in-house staff's time. Because a bulk of the claim management tasks can be handed off to an experienced revenue cycle management team, you can reallocate your staff responsibilities to focus on other parts of the business to help ensure quality patient care.
Reduce Location Costs
Picking the right location for your practice can be a game changer. But sometimes you end up with expensive rent or unused office space. If you don't see your practice using the space, it may make sense to either rent it out or let go of it.
Renting out extra space or selling it could allow for other businesses to set up shop and contribute to you getting more foot traffic and increasing your patient count. Additionally, you'll lower your energy bills or property tax if you own.
Sell or Rent Out Underused Equipment
Maybe that unused room isn't empty. Perhaps it's a fully-equipped exam lane that you haven't had the opportunity to use. Or, maybe it was once where you stored paper files or was your server room, but after you converted to a cloud-based practice management and EHR solution, it's turned into a storage room to house old equipment.
Selling off or renting out underused equipment will help you bring in new income. If you think you're going to need the exam room equipment, you can rent it out to an OD who is just getting started. And who knows, by the time you're ready to add the equipment back into your practice, you may have earned enough to completely update the lane with newer solutions.
---
Download the "12 Insider Secrets from America's Top ODs" to see what other innovative strategies help your peers succeed.
Editor's Note: This post was originally published on July 2017. It has been updated for relevance and richness of content on February 2020.