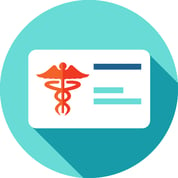 When it comes to billing, most practices today are in need of taking a step back to analyze their workflow in order to find ways to increase their bottom line. Too often claims slip through the cracks and go unnoticed and money is lost. Modern health software systems are looking to improve the accounts receivables process and are employing a host of new methods to make the collections process more efficient for eyecare practices.
So how long does it take for your practice to receive reimbursements? If your answer is near 4-6 weeks, your billing process is need of some major remodeling, and it might be easier than you think. In this post we will take a look at how a practice management and EHR software can integrate with claims management to improve your billing workflow!
Optimize Your Billing Workflow with Electronic Claims Processing
Submitting Claims
This step in the billing process is one that technology can help improve almost overnight. Electronic claims processing solutions come with automatic error-checking tools that will help recognize and correct any mistakes before submission. This means fewer information requests and other hold-ups in the processing of your claims. With your EHR software you can directly upload primary and secondary claim information to a clearinghouse website. Having the ability to submit everything in one place helps both you and your staff. This will all help lead to a faster reimbursement cycle for you!
Another benefit of an integrated claims management solution with your practice management and EHR, is that back in the exam lane your EHR should be able to generate and validate codes at the exam level!
Tracking Claims
A common problem among optical practices is the inability to track the claims process in real time. Detailed reporting and analytic features in EHR software and your claims management solution will help you monitor the process from submission to reimbursement. Throughout a claim's lifecycle you'll receive electronic reports like, file summary reports and batch and claim level rejection reports. Ignoring these reports could decrease the efficiency of your office workflow causing you to miss important information that might hold up your reimbursement.
Real time tracking gives you and your staff an advantage by spending less time on the phone with payers, and more time with your patients. Also, EHR software and clearinghouses help keep track of patient co-pays and other payments, and can also search your entire patient population to identify patients who are delinquent on payments. The ability to follow the claim from start to finish helps your practice make adjustments and react to any patient or claim that needs attention.
Posting ERAs
Make paper EOBs a thing of your past. ERA management is an important piece to any claims management solution. ERAs can interpret remittance information received from your payers and should automatically post in your system so that you can view details of the claim and make adjustments.
Better yet, you should also have the ability to file secondary claims, record write offs, and transfer balances from insurance to patients!
One of the best ways to optimize workflow in your practice is through a more efficient billing process. When searching for new EHR software, remember to think about your billing processes too!
To learn more about optimizing your practice workflow with optometry software check out the eBook below!