If you are looking for a new practice management and EHR software, among the many things that you have to consider, picking out third party solutions might be one of them. A lot of practices use a variety of solutions, such as clearinghouses and E-Prescribing, to manage their practice. And a lot of these tools do not come with the practice management and EHR solution.
That's where many practices look to integrate their third party tools. But that isn't the only option. Today's post will break down the difference between integrated and embedded tools and you get to decide which will work better for your practice.
Integrated vs. Embedded Tools: Differences They Can Make In Your EHR Software
Integrating Third Party Software
When it comes to software in your practice, integrations are the process of bringing together more than one software system into another and ensuring the systems work seamlessly together. It's essentially combining two separate systems to work as one. You will have to purchase each software separately, and then deal with the process of getting them set up to work together, which includes installing the software in each computer in your practice, usually through a CD. The interfaces will look different and you might have to login another time, even though you are already in your practice management software. Also, by using third party solutions, you are paying extra and managing separate agreements for the integrations on top of the practice management and EHR you are already paying for.
Embedded Tools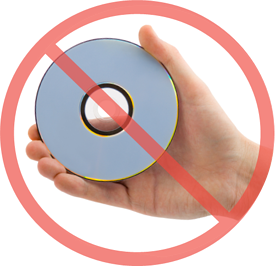 An embedded tool is an application that is already built into a software, instead of being purchased, integrated, and managed separately. Instead of purchasing tools as a separate software that you have to integrate with your system, some practice management and EHRs already come with embedded tools. This means that you can cut the additional third-party fees from your monthly spending and there is no need to deal with manual integrations. With tools already embedded into the software, you are able to use it all seamlessly without switching interfaces, or having separate logins. Many practice management and EHR software systems in the current market do not have embedded tools and those that do, might not have what you want. So it might help to make a list of tools that you already use before you start shopping around.
Embedded vs. integrated tools are just an example of terms that are similar and yet different when it comes to purchasing your next practice management and EHR software. You can get all our tips and tricks on shopping for EHR software through our free kit below.