Believe it or not, instant messaging features in your optometry software provide a large benefit to the office workflow in your optometric practice. Less formal than email, instant messaging demands quick responses, whereas email or voice messages tend to sit in their respected storage boxes until they are buried or returned.
Below are a few ways instant messaging can improve your practice.
How Instant Messaging Features Improve Your Optometric Practice
Improved Collaboration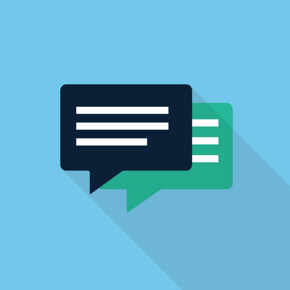 At VisionWeb, there are times that the marketing team talks more through our instant messaging platform than we do through email. Whether it's brainstorming new blog topics or helping someone locate a document, our instant messaging tool increases team collaboration.
In your optometric practice, you can empower your staff to use an embedded instant messaging tool to collaborate with each other to come up with new optical marketing strategies or improve communication throughout the office workflow.
Enhanced Communication
While instant messaging can be seen as a tool used primarily for socializing with friends, when communication capabilities are restricted to only individuals working in the practice, you can decrease senseless socializing and enhance communication throughout the practice.
Due to the brief messages and quick responses, instant messaging tools help improve communication to get the point across quickly. Another benefit that instant messaging features have on your optometric practice is that it encourages staff members to ask questions to help them understand their role and the processes that contribute to your practice's success.
Increased Productivity
Email users typically receive an average of 88 emails a day. That's a lot. Many times that means if you're waiting on an email from a staff member or someone at another location, your email may get missed.
In the optometric world, like most medical professions, you and your staff have to move quickly, make educated decisions, and communicate clearly to administer exceptional patient care effectively. When a missed email jeopardizes productivity, then your ability to serve your patients effectively is in danger.
In your practice, you can use instant messaging features to avoid email inboxes and rapidly get your message to the intended person quickly so you can get back to your task at hand.
If your EHR and Practice Management solution doesn't come embedded with instant messaging features, try some of these platforms:
Google Hangouts
Microsoft Teams
Yahoo Messenger
Slack
Skype
---
Discover other ways to improve your optometric practice by downloading this eBook on improving practice efficiency.
Originally Published in February 2017