There are certain characteristics and skills that set the great opticians apart from the average ones. A top of the line optician knows everything from the technical side to the sales side to the customer service side of the job. Whether you are a practice owner looking to hire a new optician, or a hopeful candidate looking for a job in a dispensary, today's post will walk you through some of the skills that will take an optician from good to great.
Managing Eye Care: 6 Skills Every Optician Should Have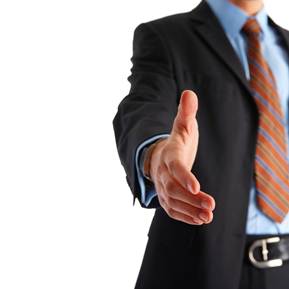 1. Finding Frames that Fit
Technical skills are the basic skills that every optician should have. This includes everything from knowing how to take a proper frame measurement to understanding the different benefits of various lens types. Knowing frame and lens details is the bottom line for being an optician.
2. Inventory Insight
Aside from the technical side of your dispensary, there is the business side, and a great optician should have strong management skills to keep track of all the products in your dispensary. Being able to handle inventory efficiently is necessary for having a successful dispensary. The ideal optician will be able to make smart decisions about what inventory to keep in stock.
3. Taste for Trends
The best opticians stay up-to-date with eyewear trends and know the types of frames that are the most flattering for different face shapes and skin tones. The best opticians understand frame fashion, making it easier for them to fit patients with frames they'll love. Plus, your patients are likely to trust the opinion of an optician that displays good fashion sense themselves while on the job!

4. An Ear for Listening
Opticians have high levels of interaction with patients which makes strong communication skills important. It's about more than just being able to speak to people; a great optician should know how to really listen and get to know each patient in order to discover their frame preferences and needs.
5. Top Notch Customer Service
Along with communication skills, an optician should be able to offer excellent customer service. Your optician should be someone that your patients can relate to and trust. Finding someone your patients identify with varies among practices, since each office has a different culture and patient demographic. Your optician is a direct representation of your practice, so choose someone who can create the image you want with your customers, all while providing top notch customer service.
6. Skyrocketing Sales
Your dispensary is one of the biggest points of revenue for your practice, and your optician also needs to be a great salesperson. The best opticians should be able to drive sales in your dispensary in order to meet the goals necessary to keep your practice profitable.
Bonus Skills
Attention to Detail
Multiple aspects of an optician's job require attention to detail. From finding frames that compliment a patient's face shape to taking the measurements to ordering the frames and making frame adjustments - being detailed oriented is a must.
Typing and Computer Skills
Working with technology can't be escaped. Hopefully your practice places product orders online, which means the optician will have to be familiar with computers. Frame inventory is also managed easier when it is done electronically, and many practices have the optician create the invoices for the billing department.
Ability to Multi-Task
There are many tasks involved in an optician's job, so the ability to multi-task a must. For example, if there are multiple patients in the dispensary at the same time, the optician should know how to serve both customers.
Maintain License Requirements
Many states require licensing for opticians, if this is the case in your state, your optician should have a correct state license that is up-to-date. The optician should also be performing the requirements necessary to keep their license.
Optometry Software Experience
An optician that is familiar with practice management and EHR systems will be more comfortable working with your optometry system and will require less training, even if your system is different from the one they have experience with. Of course, it is an added plus if they already know the specific system your practice uses.
Experience Interpreting Prescriptions
While this is another skill that can be taught, it is always better if the optician has some experience interpreting prescriptions and terminology from the OD. The more experience with prescriptions they have, the easier it will be for them to accurately process orders correctly in your dispensary.
For more hiring and eyecare industry tips, subscribe to the blog!