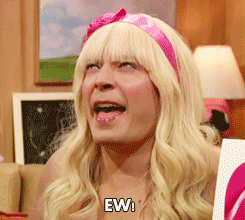 Ew! That's the last thing you want your patients, or future patients, saying about your social media pages. There's a lot of things that businesses can do wrong, and right, on social media. We thought now would be the perfect time for a quick refresher course on social media marketing for optometrists. Chances are marketing isn't the highest priority in your office right now, unless you're a brand new practice, but even if your practice has a sturdy patient base it's important not to ignore marketing all together.
Social media is a relatively cheap and easy way to market your practice, all while building stronger relationships with your patients...as long as you're not doing things that make them say, "Ew!" (If you haven't seen Jimmy Fallon's Ew skit on his late night show - you should check it out!)
But there is a right and a wrong way to run a social media business page. And if you're a practice that's just getting your feet wet in the world of social media, take a minute and check out some tips we have about what not to do on social media. Or, if you've been tackling social media like a champ for a while, double check and see if you'd give yourself an A+ for not making these social media mistakes and making your followers say, "Ew!"
Marketing for Optometrists:
7 Ways Not to do Social Media
Social Media Self Promotion...Ew!
While social media is a great marketing tactic, that doesn't mean you can overdo it on the self-promotion. Yes, you can talk about yourself, but make sure that you're going at it in a way that is still providing value to your followers. Feel free to use your social media pages as a way to promote the frames in your office, or specials that you might be running, just make sure that it's mixed in with some other content too! I'm not sure about you, but nothing makes me unfollow a business on social media faster than hard-selling self promotion in my news feed.
Ignoring Everyone Else...Ew!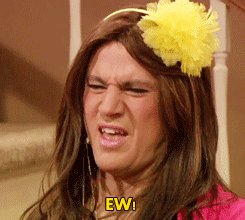 Don't focus so much on yourself that you forget to pay attention to the people who follow you on social media. Make sure that you're participating in other conversations within your feed. Share content from others and hopefully they will find your content valuable in return and then share it with their followers. If someone engages you in a conversation, be active and respond to them quickly!
Forgetting About Images...Ew!
Sit back and think for a minute what you personally find the most engaging on social media. Is it a status update of 200 words? Probably not. If you're like me you probably engage the most with visual content whether that is photos, videos, or infographics. A lot of people skim social media for things that catch their eye, and visual content has the best chance of doing that. There are even numbers to prove it. 40% of people will respond better to visual content than plain text. So make sure that you're including plenty of images in your social media content mix.
Assuming More Likes Means More Value...Ew!
It's often assumed that the more likes you get, the more valuable your social media pages become. Unfortunately, getting likes from people who aren't going to be engaged in your content could end up hurting you. Facebook business pages have to fight (and pay) to get their posts shown to their followers. Facebook wants you to pay in order to get your messages out to all of your followers. If you don't pay to promote your posts they will only reach a certain percentage of your followers. So the more random and unengaged likes you have on your page, the greater the chances are that your real followers won't even see your content.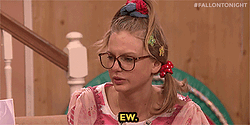 Thinking Social Media is Free...Ew!
When you sign up for Facebook, Twitter, Instagram, LinkedIn, Pinterest, or almost any other social media site the initial page set up is free. But it's going to take up someone's time during the work day to post, maintain, and interact with the followers on your page. And in a busy eyecare practice, time isn't free.
And back to our previous point about having to pay to get your Facebook posts seen by all of your followers also won't come free. Although, paying to promote some of your social media posts still ranks up there as a relatively cheap form of marketing compared to other methods. If you have $50 in your marketing budget each month to put towards your social media promotions, you'll probably be in good shape!
Blowing off Your Community...Ew!
As mentioned earlier, it's important to engage and interact with your social media community. And, if you're an independent practice, interacting and maintaining relationships with other small, local businesses is a great way to build word of mouth referrals. Especially in smaller, close-knit communities, people like doing business with people they know, trust, and who are active members of their community.
Trying to be Everywhere...Ew!
I know we've referenced Facebook a lot in this article, but Facebook isn't the end all, be all in social media. There are plently of other avenues out there including Twitter, Pinterest, LinkedIn, Google+, Instagram, and YouTube. And being in a niche market, like eyecare, it's probably not likely that your patients are looking for information from you via all of these different channels. Do a little research and figure out where your target market is spending most of their time on social media, and where they are looking for information when it comes to their eyes (if I had to guess, I'd say Facebook and Twitter are good places to start)!
Want more tips on social media and marketing for optometrists? Follow us on Facebook!