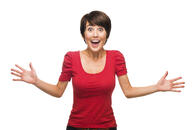 Yesterday, we were turning our brains inside and out to come up with the perfect office prank for April Fool's Day. Maybe put a coworker's office supplies in jello? Or, the classic move-someone's-desk-an-inch-farther-away every hour? (Thanks Jim Halpert from The Office.) Well, we may have been in a rut trying to find the perfect prank, but that doesn't mean you have to be a fool this April. These 7 tips will help keep your foolishness at bay and the dunce hat off!
Don't be an April Fool this Year
You're Still Visiting Multiple Sites to Place Your Orders
If this sounds familiar to you, then you may be on your way to becoming an April fool. Quit wasting precious time and money giving your fingers that "ultimate keyboard workout". (We promise you can lift some paperclip dumbbells later.) VisionWeb has an online ordering service that connects you with over 400 laboratories in one convenient location. That means no more confusing and time-wasting visits to multiple sites. And, people ordering contact lenses, frames, or spectacle lenses through VisionWeb are able to do so 24/7, and get orders back 1-2 days sooner than other unconventional ordering methods!
You're Still Making Calls to Your Suppliers to Track Orders
With all that time you spend on the phone with your suppliers tracking orders, you might be an April fool. With VisionWeb's online ordering solution, you're able to track pending orders, processed orders, and everything in-between 24/7! So, give your mother (or any relative) that much-needed call, and leave the order checking to VisionWeb.com!
You're Duplicating Your Work
With our practice management integrations you're able to get more value from your investment by using the information already entered into your system to create and submit orders.
On top of that, did you know you can create favorite templates for ordering spectacle lenses online? Let's say you frequently prescribe the same RX for a few patients each week. Before you spend valuable time placing practically the same order again and again you can simply create a "Pending Order" and leave treatments and frame measurements blank. When you want to create this order for a patient later, all you have to do is click on the "E-Order #" and select "Reuse." Now, you can quickly fill in the missing fields.
You're Not Maximizing all the Benefits of Your Eyecare Practice Management Software
With VisionWeb's capability of integrating with
over 30 of the eyecare industry's leading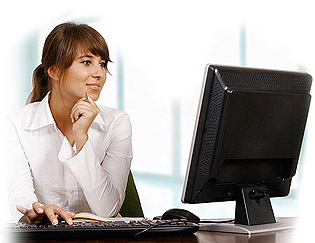 optical practice management systems, it's almost foolish not get the most out of your system! Practice management integration with VisionWeb helps save time by using information already in your system to place orders. But, if you aren't ready to integrate, get the most out of your current optical practice management system by:
Knowing all the features and using them
Utilizing pre-test and exam lane hardware linking
Learning about service integrations
Making sure ALL staff is trained
You're Not Connecting with Patients and Colleagues Online
With the rise of social media and virtual connections, it's more important now than ever to ensure that you're available to your patients through various medias online. Our Director of Marketing, Heather Smith, certainly thinks so:
"The reality is that patients today are spending more and more time online. They expect to be able to find a website for a business, and they want the convenience that the Internet affords them."
Monitor your online reputation from sites like Yelp, utilize social media for eye care practices to show off your company personality, and most importantly, have fun with the wealth of assets the internet has to offer!
You're Not Using VisionWeb's Frame Data Assist Tool
Did you know that Frames Data Assist gives you instant access to Frames Data information within VisionWeb's ordering system even if you aren't a Frames Data subscriber? All VisionWeb users have the ability to search the Frames Data Catalog, select a frame, and simply click to automatically populate frame measurements! If you are a subscriber, you can easily link your account with VisionWeb to view wholesale pricing and a color image of the frame.
You Haven't Downloaded VisionWeb's Mobile App
After learning all the benefits VisionWeb has to offer, it's almost foolish to not want access on the go! Want to review your pending and archived orders? How about checking the status of orders being processed at the lab? All of this is possible with the VisionWeb App for Apple and Android users! So whether you're at the office or vacationing in Fuji, you'll always have instant access to your product orders!
April Fool's Day is full of fun-hearted pranks and laughs; however, no one wants to be dubbed an April Fool. Just follow these tips to avoid the dreaded dunce hat. You'll be sure you aren't fooling yourself about your eyecare practice's efficiency this year.
Think your eyecare practice's efficiency is fooling you? Test it now!