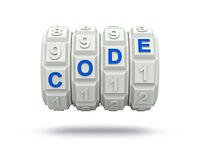 Something big is happening this year when it comes to insurance coding, and it's not too early to start preparing your staff for the big change. In fact, if you haven't started preparing you might be behind! On October 1, 2014 ICD-10 will be taking over ICD-9. And everyone covered by HIPAA must start using ICD-10 on the October deadline, or your claims won't be processed.
So why it this switch even happening? ICD-9 is 30 years old, making it a little outdated and inconsistent with current medical practices. ICD-9 is also running out of space for new codes, and with new discoveries being made in medicine every day, there needs to be room to grow! So how exactly is ICD-10 going to affect you and your optical software?
Getting Your Practice and Your Optical Software Prepared
Start With a Plan
It's inevitable, everyone is going to have to make the change, and it's going to take some time to adjust. So start with a plan for your practice. If you haven't already started thinking about your implementation plan, you should. Your plan should include a timeline with dates of when you want to accomplish certain tasks. Check out this implementation timeline that the CMS has put together for small to medium practices. A few other important things you should include in your plan are budget, training, resources, and communication.
Communication is Key
This transition is going to affect everyone in your entire practice, so communication throughout the learning process is going to be very important. Getting everyone on the same page with your plans from your front-end staff who verify patient eligibility to back-end staff who file and process claims. But codes won't only affect claims, you should also learn how the codes could affect clinical documentation and your EHR workflow.
This change is even going to affect the software that you're using in your practice as well. So reach out to your vendors - practice management and EHR, billing services, clearinghouse, and payers. Review your contracts and see if they are making any chanages to make the transition easier for you. Here are some questions you can ask:
Is customer support and training available?
Are there any costs involved with the change?
Are upgrades covered in the existing contract?
Is your system able to accomodate both ICD-9 and ICD-10 during the transition?
Test Your Processes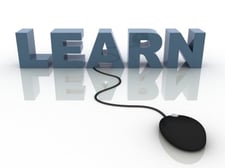 Take a minute and evaluate all of your processes within your practice workflow. Which tasks are going to be impacted by the transition? It's probably a good idea to start testing the new processes in your practice with your billing service, and with your payers. If you're able to test your processes early on, you'll be able to address and fix any bumps in the road.
Be Prepared for Hiccups
With any big implementation and training program you're bound to experience a few hiccups along the way. When thinking about your budget you should set aside some costs for potential software upgrades, new licenses, additional hardware, and training - you can never be too safe when it comes to your budget.
In the long run, the transition to ICD-10 is going to improve the entire healthcare industry. While it may be time consuming, and at times frustrating, there are a lot of resources out there that can help you and your staff through the process. We suggest starting here:
Want to keep up with other tips and advice for preparing your practice for ICD-10? Subscribe to the blog.