In any job it can be easy to fall victim to bad habits. And, if you're a biller in an eyecare practice you probably have a routine down for checking patient eligibility and insurance coverage. When it comes to checking eligibility information it should go beyond simply checking for the patient's scheduled procedure. It's likely that the OD will find additional testing that may need to be done during an appointment, and having the comprehensive coverage information at their fingertips will keep the appointment running smoothly.
With a full schedule it can be easy to fall behind, but providing the OD with complete coverage information will help you avoid any disruptions to the workflow. With all the information they need from the start the OD won't have to leave the exam room to ask the front desk to pull any additional information.
How to Fix Your Bad Optometric Billing Habits
We've gathered 4 different categories of coverage that you should get in the habit of checking for each and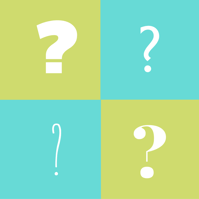 every patient. If the OD has all the right information, it's easier for them to recommend and conduct additional procedures and testing that the patient might otherwise be hesitant about approving.
The four main categories you should be checking for each patient are: vision exam, specialized vision and diagnostic testing, office surgeries, and radiology procedures.
1. Is the routine vision exam covered?
2. Are specialized visits and diagnostic testing covered?
3. Are office surgeries (codes that start with 6) covered?
4. Are radiology procedures (codes that start with 7) covered?
The answers to these 4 yes or no questions give the OD what they need for tests and procedure eligibility for the patient.
Believe it or not, this is just one of eight bad optometric billing habits that you need to start breaking.
Check out our latest eBook to find out the habits you shouldn't adopt in billing.
Editor's Note: This post was originally published on September 2015. It has been updated for relevance and richness of content on December 2019.